Autumn Bridal Bouquet
It's easy to understand why autumn weddings are on-trend; gorgeous colors, fabulous textures and so many fall berries, seed pods and grasses to design with. In this how-to video Leanne creates a stunning hand-tied autumn bridal bouquet featuring roses from GardenRosesDirect.com. The Golden Mustard rose grown by Alexandra Farms is perfect for an autumn bouquet. Enjoy!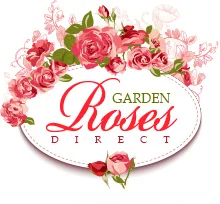 Welcome to the Flower School .com video library. Today, a fabulous garden rose bridal bouquet with autumn treasures. It's sure to be a favorite. The starting point was this fabulous garden rose from GardenRosesDirect.com. It's called Golden Mustard, and it's grown at Alexandra Farms. Such a great moody color. It's really on trend at the moment. Starting there, then I just looked for grand autumn items, some scabiosa pods, decorative blackberries, decorative grasses, and for my foliage, going off to sage, yes, like you would cook with, but decorative and perfect for this bouquet.
If you've taken classes with us, you know there are many different ways to do the mechanics in a bouquet, but sometimes you want to go back to the classic. This time, we're going to work with a spiral, so just starting with a flower, and then adding into my hand right beside, but at a slight angle, and then adding in at a slight angle. Again, each item just tucked in always with the head one direction, stem the opposite, then turning, coming in with a spiral. Again, turning, bringing in more of the sage, more of the grasses, maybe another berry. Keep repeating that just round and round, always with turn, head to the side, add in a few more materials, and then turn again.
Success with this bouquet comes down to organization. You can see I've laid things out. I've already removed extra leaves and any thorns so that I can just pick it up and add it into my hand, then turn. The roses have already had their thorns removed, all prepared, scabiosa ready to go. Just feed it in. You can do multiples or individual. Really depends on how much texture you want in that particular spot. Then turn, add in more. Every time, as you're working, thinking about head to the side, stem to the opposite side, and making sure that everything below your hand is bare, no foliage, and all the color stays above your hand so that it shows out beautifully.
As you finish, take a moment and look at it in the mirror. See if there's hole anywhere that you need to fill in, like right there. Just needs one more rose. Then give it a turn. Look what else you might want to add in. Maybe a little more scabiosa, another berry, turning. If it slides down, you can pull it back up a little bit. Add in a little more grass. Double checking. Then a final touch, a collar of the sage all the way around.
The recipe for this bouquet is easy, the mechanics, the spiral. The bind-off, just a bit of bind wire tied around tightly, making sure it's nice and secure. The roses, from GardenRosesDirect.com, Golden Mustard. Everything I did, I just worked in bunches. It's 12 stems, one bunch of roses, one bunch of the wild blackberry, one bunch of the scabiosa pods, one bunch of the decorative grass, and one bunch of the sage. It's easy to make a beautiful bouquet just thinking in bunches.
When I create a hand-tied bouquet, after I bind it off, I cut it down, but I leave it longer than I'm really going to want it to be for the wedding. That way, I can set it down into a vase of water, set it in the cooler, and let it sit and wait. Then the day of the wedding, take it out, cut it down shorter, tie it off with ribbon if you desire, but you're ready to go, and it's got a water source in the meantime.
Now, for more creative inspiration, you'll find it at Flower School .com. If you want care and handling information on garden roses, you'll find the video there in the resource library. If you have questions, you can reach us through the website or pick up the telephone and give us a call at 503-223-8089 because now, it's your turn. I want to see what you create. Gather some gorgeous garden roses and your favorite autumn treasures, make a bouquet, take a photograph, and post it on social media. Be sure to tag Floral Design Institute so we all can see what you do as you do something you love.