Autumn Textures Arrangement
Fall is in the air at Flower School, and we love creating with all the amazing colors & textures available this time of year. In this Flower School How-To Video Leanne utilizes alternative mechanics to create a stunning foam-free design chock full of texture, featuring sunflowers, tinted solid aster, spray roses, banksia, coneflower, and millet -- all from Florabundance.com. Enjoy!
(includes paid promotion)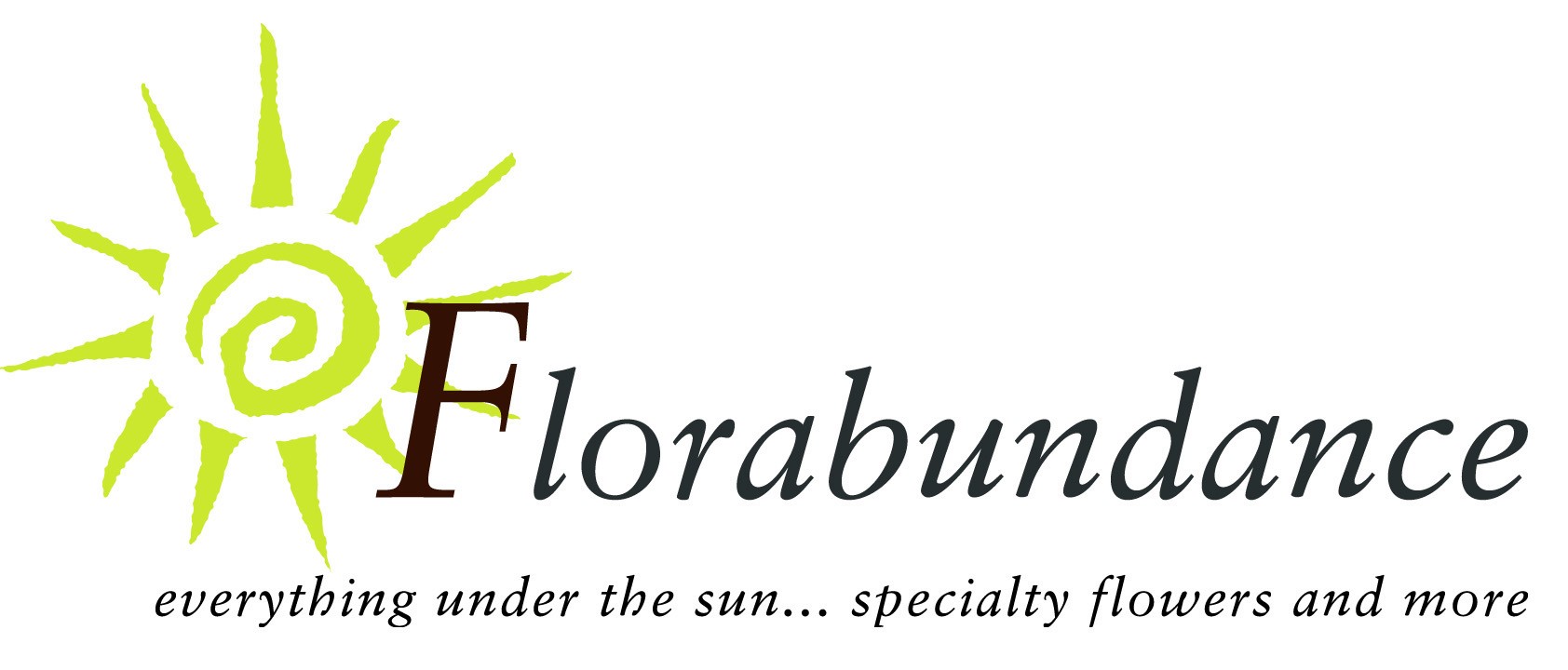 Video Transcription
(includes paid promotion)
At Floral Design Institute, we love the autumn season. So many great colors, so many great textures. Using alternative mechanics, oh, so long-lasting. So, let's get started.
The mechanics. I did a yarn wrapped vessel to create an armature, and you can see the demonstration of that in a recent Tulip Tuesday. Then I used some clear waterproof tape to just do two stretches from side to side to give me a little more control. That way, when I insert the stems, they'll all stand upright. The flowers, everything from Florabundance.com. I started with the Princess Hoshi spray rose, absolutely gorgeous, and then added some Banksia, coneflower, some tinted solid aster, sunflowers. Oh my gosh, so many beautiful autumn flowers, all from Florabundance.
First up are the largest flowers. You want them down low, and they sit right upon the vessel. Removing all the leaves, measuring it, double-checking, and then just sliding it right in place, letting it peek over the edge, breaking the line just a bit. Maybe a bit of the Princess Hoshi rose, giving it a cut down and placing it in, finding a perfect spot, maybe coming over to the side. The Banksia, removing their leaves, which is such a shame because they have such character, but I don't want them to get into the water. Then dropping it down in, maybe a little bit taller, thinking about the length, moving anything that's going to be in the water, then bringing it so that it stair steps from the front to the back, guiding your eye so that it creates a horizontal line. Thinking about length again. They're woody, so you can sometimes just break them, or you can cut them. It really depends on your comfort with a knife. A little bit of the solid aster and the coneflower. Maybe a larger piece of the solid aster, letting it come up a little bit taller, adding some dimension, then bringing in shorter pieces, coming out to the side. You can see it creates beautiful textures of all the beautiful flowers.
A few stems of millet with their nice draping quality can help carry the eye out to the side a bit. Thinking about their length, giving it a cut, then sliding it in. Making sure it gets into the water well. You can see with the yarn having vertical as well as diagonal movement, the stems blend in even as they go across. Then thinking about making sure it looks good from all sides. Bringing in another sunflower and dropping it onto the back side. Adding in a few more roses just because they're so beautiful. Drawing the eye across, then turning, looking, adding in until it's full and luxurious.
As you finish, look at it to see where you might need a little more fullness. The tinted, solid aster to get a little more oomph on this side. Then turning it, thinking about where you might want a little more. I think right there coming around. And then I've got a little hole right down in here. It'd be a perfect spot for a few more of the coneflower to get that darker hue right at the base.
The recipe. Everything from Florabundance.com, I worked in twos and fives. So, I have two sunflowers, two tinted solid aster, two stems of the Princess Hoshi spray rose. Then I have five Banksia, five coneflower, and five millet.
Working with autumn flowers is so fun. Using alternative mechanics means they're going to last so very long and add great interest. You'll find more creative inspiration on our website at Flower School .com. If you have questions, you can reach us through there as well. But now it's your turn. Gather up your most favorite autumn textures. Create an arrangement using alternative mechanics. Take a picture, post it on social media, and hashtag Floral Design Institute. That way we all can see what you do as you do something you love.