Christmas Compote
In this Flower School How-To Video Leanne breaks from the traditional colors of red and green as she creates a beautiful foam free compote centerpiece featuring garden roses from Florabundance.com and GardenRosesDirect.com. The muted colors of Effie and Sahara Sensation create a beautiful antique look perfect for an elegant dining table. Enjoy!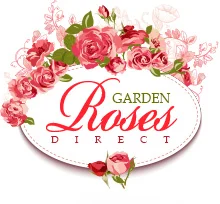 Video Transcription
Welcome to the Flower School .com Video Library. I'm Leanne Kesler, director of the Floral Design Institute. And today, I'm here to share with you an on-trend compote perfect for the winter season.
As I was gathering materials, I did it online, shopping through the Florabundance.com and Gardenosesdirect.com websites, finding fabulous materials and more neutral colors to be on trend rather than going with the real sharp red and white, adding foliages. The roses, my favorite, the Effie. It's a David Austin rose from Garden Roses Direct. Then I added in Sahara Sensation for that softness. And then I love the spray rose, Justine. The three together will give me a lovely, lovely combination for the compote. The base mechanics, it's a foam-free design. So I started with floral netting, crushed into place, secured with waterproof tape, then filled it with water premixed with flower food. That way I've got a long-lasting water reservoir that'll keep the arrangement alive throughout the season.
We're so fortunate here in the Pacific Northwest in that we have so many varieties of evergreens right at our fingertips. Today, these were all foraged from teacher Michelle's yard. Now, you can also purchase them if you don't have things you can forage in your area. Florabundance has a nice variety to choose from. But for me, I was very lucky to go through and just gather some beautiful things. Then placing them into the floral netting, making sure that it goes deeply into the water, radiating outward from a central binding point, letting some drape. And then bringing other a little taller, letting it come above. This beautiful blue-gray hue, so fabulous. Tuck it in. Carry it out towards the center. Thinking about the front, the back, all the sides. Draping it a little bit. And then bringing in some cedars. So many different varieties to choose from. Just making sure that it's full and lush before I begin my flowers.
With the form established and thinking to the elements and principles, it's time to add in the emphasis. And what would be better than the Effie rose? Giving it a cut then placing it down low to visually anchor the design. Maybe bringing in another. Grouping them. Finding the spot where the wire will support it. Spinning. And then of course bringing it around towards the back. You don't want it to be one sided. And then repeating with a second. Then enhancing with the Sahara Sensation, so you get the contrast in colors, pulling you up towards the center.
Form, emphasis. Now I want to exaggerate the line. I started it where the foliage is, but adding in branches just makes it even so much better, giving it a cut then placing it in. Angled strongly to create a little movement from one side to the other. Finding the perfect spot. There we go. Bringing in the opposite side. Coming through. Adjusting. Bring it a little bit lower so that it frames that focal emphasis. Then going back, adding little bits if you'd like or stopping. Ready For the final details.
Last, adding in more blooms, little contrast, color variation, texture variation. The antique carnations are so wonderful. Tucking it down. Pulling the eye in. The spray roses, Justine. Maybe letting it come up a little taller. They're lighter, more delicate. Leucadendron to pick up the darker of the branches. And for texture, just a touch of limonium. Adding more contrast and enhancing the color palette. Then using the same materials, repeating that, making sure to carry it from side to side and through the back.
The recipe for this design, it began with a foraging walk through teacher Michelle's yard for evergreens and branches. Whatever was fabulous we just harvested and brought in. Then I went online to Florabundance.com and also Gardenrosesdirect.com and did my shopping by color there.
Finally, putting it all together I used six of the Effie David Austin garden rose, six of the Sahara Sensation, another beautiful rose, then six of the Justine spray roses. All together, the colors just blend beautifully. Then nine carnations, nine leucadendron, and a bit of limonium together gives you a wonderfully antique look in a compote container.
Creating a beautiful arrangement is easy when you're inspired by beautiful flowers. Now, if you need more inspiration, check out our website, Flower School.com. If you have questions, you can reach us through there or pick up the telephone and call us at (503) 223-8089.
Now it's your turn. What are you going to create to brighten your winter? Gather your flowers, design away. Then make sure to take a picture, post it on social media, and hashtag Floral Design Institute. That way we all can see what you create as you do something you love.