Classic White Hand-Tied Garden Roses
The classic Hand-Tied style of design is perfect for creating both bridal bouquets and centerpieces. In this video demonstration Leanne creates an elegant bouquet with a focus on the color white using garden roses for GardenRosesDirect.com. You will love the step-by-step techniques that Leanne reveals in creating this beautiful design. Enjoy!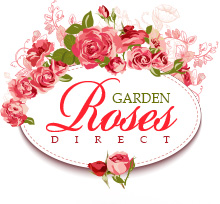 Welcome to the Flower School .com video library. I'm Leanne Kesler, Director of the Floral Design Institute, and today, I'm here to share with you a classic, white hand-tied bouquet. Perfect for a bride or for a centerpiece. The hand-tie technique is so versatile.
As florists today, we are so fortunate. So many fabulous materials to work with. As I was preparing for this video, I started with gardenrosesdirect.com. Went on their site, looked at the roses, and then decided I wanted to be quiet, white and simple. So, I picked for my starting point patience. It's a beautiful David Austin garden rose from gardenrosesdirect.com, grown at Alexandra Farms. Very long-lasting. Now, one tip - when you buy roses direct, you need to bring them in early. This took five full days to open to this stage. They're still going to last a week, but I wanted it to be full and lush. It came in very tight, super fresh. So, I had to wait 5 days for it to work. I cut it, put it in flower food, and let it sit till it opened to its full beauty.
Then, I popped over to the sister site, florabundance.com, and picked some other things - hydrangeas, miniature cymbidiums, pieris, wax flowers, and lots of foliages. Sprengeri, salal, Italian ruscus, Israeli ruscus, lily grass - all of this together is going to be grand.
As you begin your bouquet, you're going to want to lay things out so it's easy to work with. Make sure that you've removed all of the lower foliage so that it's ready to design, lower thorns and foliage removed, even the wax flowers stripped down so that it's just flowers and leaves at the top. Doing that all ahead of time makes it so much easier. Then, gathering some in your hand - maybe a little bit of salal, some Israeli ruscus, little bit of sprengeri, a rose - got to start with a rose in there - and then thinking about what else you want in. Maybe a hydrangea, putting that a little lower.
Then, once it's gathered in your hands like that, you start turning it, twisting, adding the next bloom in at an angle. Then turning, maybe bringing in one of the cymbidiums, always at an angle. I can go back and add another bloom as well. You don't have to do them one at a time. Then, turning, little more salal, a little more sprengeri, letting it extend out nice and full. Then turning - wax flower - and just feeding it into your hands always with head laying one direction, stem the opposite, so that you spiral around as you go. Then, turning and adding in more flowers, head, steam - maybe a little bit of the pieris. And, as I work, I keep below my hand clean, bare stems and above my hand, beautiful.
As I continue on, since I have just the two miniature cymbidiums, I might group them together for a little added value. Again, head one direction ... step to the opposite. Coming back with another hydrangea, then turning, maybe a little more foliage, another rose - turning - little more of the wax flower extended, making it longer, drapey. Giving it that casual vibe that's so on trend right now. It's so much fun that we can mix flowers. It used to be that if you did roses, you wouldn't put it with something casual like pieris, and now you can. Now, you can mix and match things. The rules have changed. I love that. It gives us so much freedom as floral artists to use the flowers we like ... orchids and roses and hydrangea - pieris - and all the different foliages now. You know, if you've taken classes with me, my rule is at least three different foliages. But, maybe you want four or five or six different foliages, adding some Italian ruscus. And, then as I turn, looking for balance, making sure that I have all the flowers so that they show well, and that everything has a reason for being, and filling in a gap.
As I finish, take a look at the bouquet. Sometimes, it's nice to stand and look at it in a mirror because you can see the balance, making sure that the bottom stems are all still clean and bare, the top is balanced and filling in. Then, tuck in my last flowers, maybe a little bit more of the wax flower - turning it - last bit of the pieris, turning it. Twisting that rose a little bit so it goes up further, and then adding one more. Then, making a decision - do I want the last hydrangea? Don't know that I need it. Going to spin around one more time, looking at everything, seeing if I like where my placement is, making a decision if I want to add any more hydrangea. And, I think I'm good. I'm going to skip that. Adding the last of my wax flower. Little bit more there. And then, just for a final touch, some lily grass - put some there, then turn it. Maybe over there. Turn it. Few more stems so that it's an all-sided bouquet, perfect for a centerpiece. Nice and lush. Then, once again, checking for balance from all directions.
To secure, I like to use raffia. It doesn't stretch or weaken when it gets wet. It's a natural material. It doesn't bind too tight to cut through. Just wrapping around two to three times. Then, laying it so the head is off the table, so you don't squish anything. Tying it in a knot. Then, picking it up and cutting the stems down to fit the vessel you're going to set it in. For me, I chose this beautiful elevated vase. Determining the stem length, and giving it a cut. And, then, just dropping it right in.
As you can see, garden roses play well with everything. You can mix them into most any arrangement at all. Thanks again to gardenrosesdirect.com for having such beautiful, fragrant flowers. I loved creating this design.
For more creative inspiration, check out the website, Flower School .com. The website contains hundreds of floral design how-to videos, floral design classes, online floral classes and DIY Flowers.
If you have questions, you can reach us through there or pick up the telephone. We'd love to hear from you. It's 503-223-8089. It's your turn. What are you going to create with garden roses? Take a picture. Post it on social media, and #FloralDesignInstitute, then #GardenRosesDirect so we all can see. Garden roses are one of my favorites. I'm sure they will be yours as well. Have fun and do something you love.