Colorful Garden Flowers
Grab your color wheel, select some colorful blooms from the garden and let's create! A polychromatic color palette - five or more colors - can be tricky, but it can be done to great effect. In this Flower School How-To Video Leanne works with tints of the five colors for a pleasing pastel arrangement. Designed foam free in an Art Deco inspired container, it's oh-so-fabulous! Enjoy!
(includes paid promotion)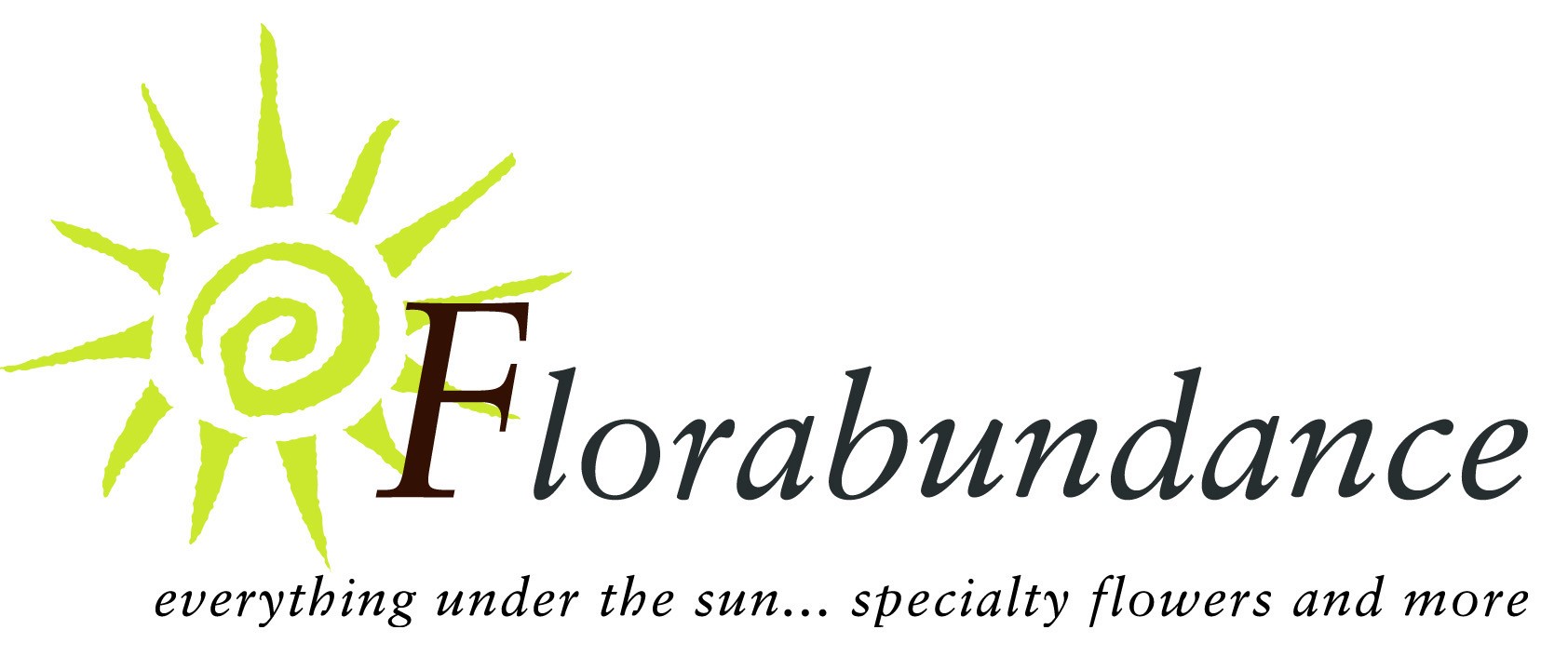 Video Transcription
(includes paid promotion)
This colorful garden arrangement is polychromatic, five or more colors. Think back to flower school when you had your color theory, gather your blooms and let me show you how it's done.
As the flowers start blooming, I get so excited, so many things to choose from and so many colors. Today, I've got nerines, sweet peas, forget-me-nots, hyacinths, poppies, mint and thyme, and then the garden rose, Effie. Everything from florabundance.com. What a wonderful assortment of materials!
I'm working with a ceramic vase. It has floral netting taped in place, then filled with water, pre-mixed with flower food. First step is your heavier, larger blooms. Putting them in low so that they anchor the design. The hyacinth, oh so fragrant, absolutely wonderful. Pulling visually from one side to the other. Making sure it's down into the water well, feeding it in. Then the Effie garden roses. They too are a little larger, so placing them in low, creating a base, but then will support all of the softer, more fragile blooms.
Next, the softer, little more fragile blooms. Sweet peas, letting them extend a little further. You can group them for greater value. Forget-me-nots, that soft blue. So romantic. And the mint, tucking it in. It too adds a wonderful fragrance; and a bit of thyme. Adding herbs to an arrangement really adds an element of fragrance as well as beauty. Then double check your placement. Add in blooms till you're balanced front to back and right to left.
Last, the special flowers, the poppy's and the nerines. Leaving them longer, letting them come out over the top. Give it a cut, feeding it in, grouping them. Now granted, they're not going to last as long as the others, but by leaving them tall over the top, you can just pull them out when they start to fade, and the rest of the arrangement will still be beautiful. Then a nerine, giving it a cut, letting it come in a little tall as well, so it just towers over the other blooms.
The recipe, everything came from our friends at florabundance.com. I started with the garden roses, Effie, and used six stems and they gave me a wonderful base. Then I added in the garden flowers. I used three of the hyacinth, 10 of the sweet peas. The tweedia looks a lot like forget-me-nots. I used half a bunch. Then about a half a bunch of mint, half a bunch of thyme. Then I added in the fun. Three stems of the nerine and three stems of the poppy. You can see it's a polychromatic delight.
Designing with a polychromatic palette is a little tricky. Anytime you add five or more colors, you have to be careful. Today it worked because everything is pastel. They're all tints, so just refer to your color wheel. Think about tints, tones, and shades when you're choosing. You'll find more education and more inspiration on the website flowerschool.com.
Yes, there's lot of color videos there as well. Now it's your turn. Gather a colorful collection of flowers, create an arrangement. Be sure to take a picture, post it on social media, and hashtag Floral Design Institute. That way we all can see what you do as you do something you love.