Colorful Wedding Bouquet
Wedding season 2023 is exploding with beautiful colors, amazing flowers, and unique foliages. We have so many opportunities to create beauty in our industry, and with top-notch flowers from GardenRosesDirect.com it's hard to go wrong! In this Flower School How-To Video Leanne creates a petite wedding bouquet with some of her favorites -- the garden rose "Symbol" with its dark tan center and pink-tipped edges, and "Darcey", in that deep pink tone. They combine beautifully with the new double alstroemeria "Fashionista" to create a bouquet that's hard to resist. Enjoy!
(includes paid promotion)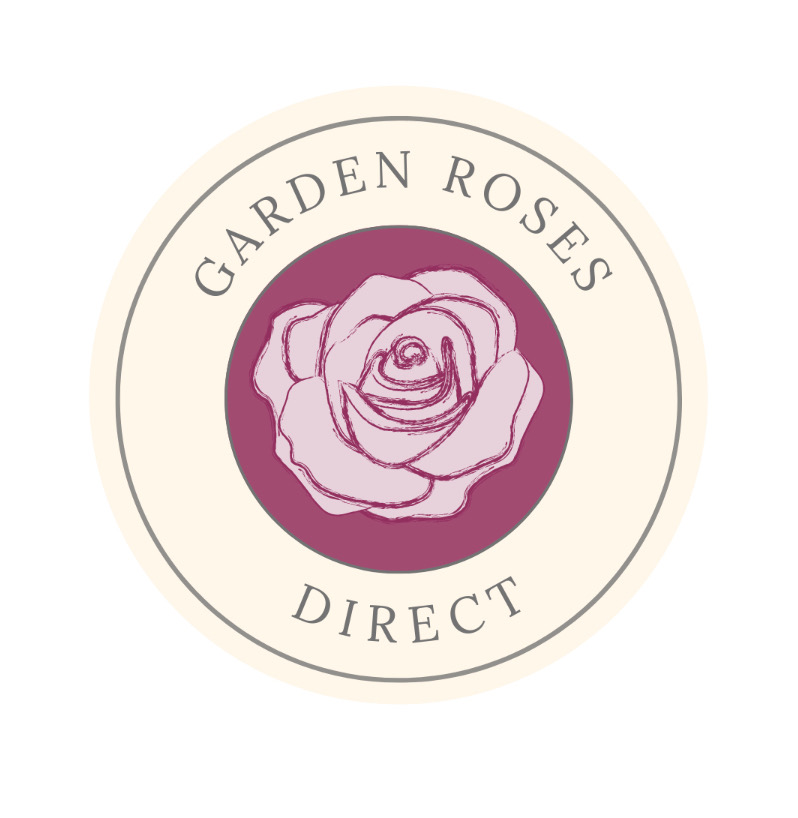 Video Transcription
(includes paid promotion)
So many fabulous flowers and so many colors. The wedding season is exploding, and a colorful wedding bouquet is on trend. Let me show you how this one is done.
The materials, oh my gosh, I had to start with garden roses. Two of my favorites from GardenRosesDirect.com, Symbol, beautiful mustard hue, and Darcey, with the hot pink, so grand. Then, I added in a variety of flowers from Florabundance.com, some ranunculus and then, this beautiful double alstroemeria, it's called Fashionista. For the mechanics point of views, an armature base of Italian ruscus. Cut it into two bits. Then, putting it together in my hand and winding it, knotting it on itself, pulling it together. You can secure it with bind wire if you need, or just tuck it together. Then, a little bit of blooming pittosporum, weaving through the armature from one side to the other, to create the nest, to support all the flowers.
As I placed the flowers, I just weave through this nest, holding it loosely with just a finger and thumb, other fingers extended so that I don't get too tight. I can drop in the Symbol rose, getting it nice and tight to the center because it's big and bulky. Maybe a second weaving through, and one more to form a triangle. Then coming back, repeating that with the Darcey rose coming in from the side, weaving through and tucking it, and another. You can give them a little twist, so their faces go right where you want them. Then, coming back, maybe adding buds. The ranunculus buds are so lovely. Just feeding them in, letting them stay a little bit longer, so it gives movement to the bouquet. Angling them coming around, adjusting, twisting, then, coming back with a bloom. Tucking them in. Always radiating through that central binding point and holding it loosely with your fingers, so it branches out.
As you work, turn it in your hand, so you see it from different angles. You want to make sure that it looks good all the way around because you never know for sure if someone's going to carry it in a little different angle than you originally designed, so I try to make sure that it looks good everywhere. Yes, when you're done, there will be a face that's most appropriate to be the front, but if you work with it and work with it so that everything's beautiful, there can be multiple fronts. Little less risky when you're working with a photographer. Feeding in the Fashionista alstroemeria. Few more of the ranunculus, finding the perfect spot and then, coming back with more roses, getting that color throughout.
As you finish, again, turn it and look at it from different angles. Decide where you might want to feed in another bloom. Maybe grouping ranunculus over on this side, maybe bringing in another Fashionista back here, finding the perfect spot to feed it in. Another of the Symbol roses coming down, and then, just adjust their faces. Get everything looking the way you want. Add in a few more blooms, and then, last after you have everything where you want it, a single umbrella fern tucked at the base, makes a wonderful collar.
When it's complete, I bind it off and then cut the stems. The recipe from Garden Roses Direct, two colors of roses, the Darcey hot pink, six stems, and then, the Symbol, the darker almost butterscotch, six stems. Then, I had six of the Fashionista alstroemeria, six of the ranunculus, one stem of the umbrella fern, one stem of Italian ruscus, and one stem broken apart of the flowering pittosporum together makes a stunning, colorful bouquet.
With color coming back into the wedding world, there's so much opportunity to create beauty. Here in the Pacific Northwest, foliage is so on trend still, and the green just makes the color pop. You'll find more inspiration both with color and with classic blush on the website, Flower School.com.
Your turn though. I want to see what you create. Gather your flowers. Be sure to find some fabulous garden roses. Create a bouquet, then, take a picture and post it on social media, hash-tag Floral Design Institute. That way I can see, and we all can see what you do as you do something you love.