Cutting Garden Flower Arrangement
Perfect for the Spring and Summer months, a cutting garden style arrangement lets you bring the best of what's blooming outside, inside! In this Flower School How-To Video Leanne designs in a parallel style, using an assortment of premium cutting garden blossoms from Florabundance.com -- larkspur, nerines, campanula, allium, sweet peas, and more. Flowers in all shades of pink work together to create a sweet arrangement sure to please. Enjoy!
(includes paid promotion)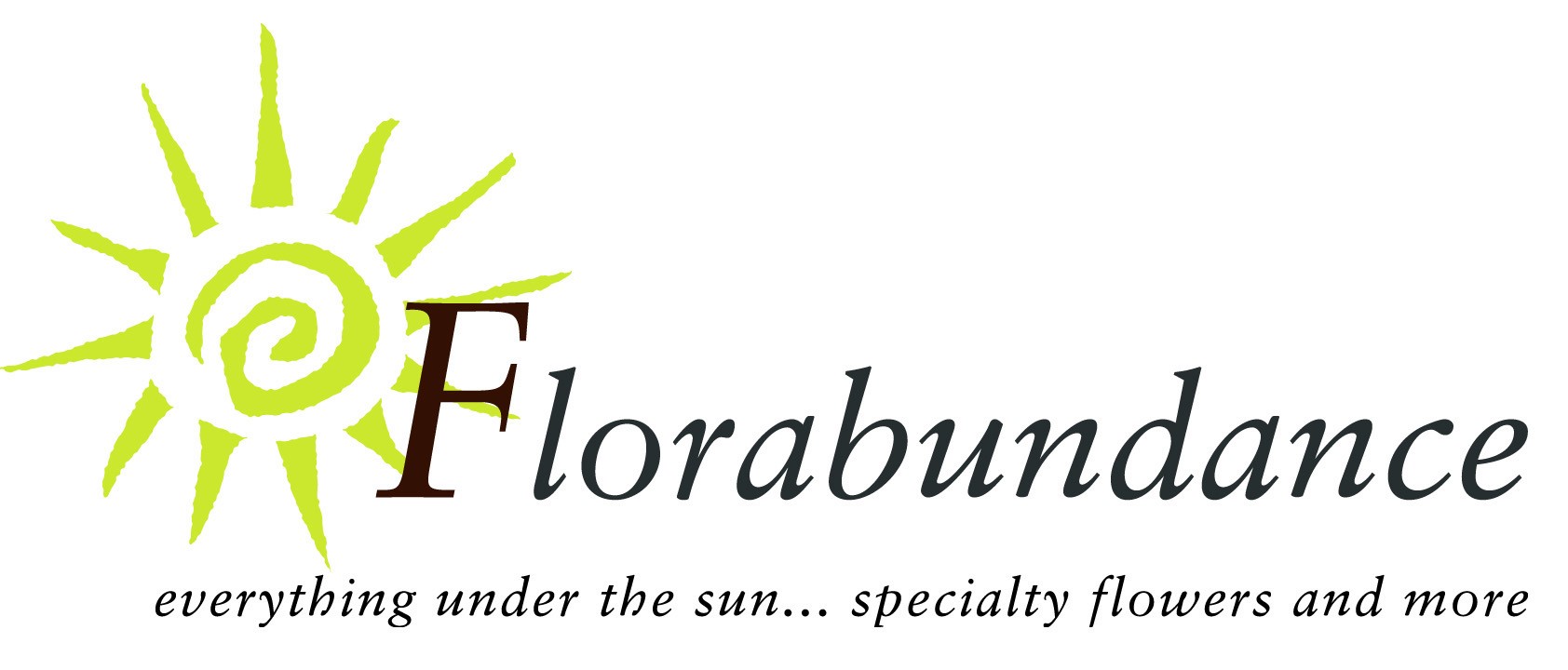 Video Transcription
(includes paid promotion)
Creating a cutting garden arrangement. Perfect for the springtime and summer months. Step out in the garden, see what's blooming, and bring the outside in.
The mechanics. I'm using the midnight foam, so it will just disappear. It's anchored down in, to a container that doesn't leak. It's lined. Then flowers. I turned to my friends at Florabundance and found the nerine lilies. That was my favorite. That's where I started. Then the Keira roses, which coordinate so well. Then adding just, a variety of different things, including campanula, larkspur, and sweet peas.
Starting the garden by placing the line flowers. Looking at them, their halves laterals. That'll fan out. That's okay. Give it a cut. Place it down in, keeping the main bloom straight and vertical, repeating that. Sometimes you need to separate them to get it to work well, adjusting. Then adding in the campanula as well, so you get diversity. A little bit of variation, but still keeping it straight up and down, and repeat that till you have a wonderful backdrop of flowers.
Once the lines are in place, coming back with interesting flowers, allium, so dramatic and contradicting that linear placement, but even the stem does reinforce it, the ball head a little different. Bringing it in, determining where you want it. Finding the perfect spot. The nerines, looking at their faces, lining them up, getting a little bit more of the pink in there. We've gone pink and white, tucking it in, and then repeating, bringing it down just a bit and adding more.
To cover the mechanics. Thinking low and beautiful and a little bit different. Maybe using mint, adding some foliage to come in, or thyme, so not your normal foliage going into the herbs, and one of my favorite things, pittosporum, that's actually in bloom. How cool is that? That was quite a surprise that I was so excited about. Breaking it down and then tucking it in, weaving it in between your lines, using it to help cover the base. To create a bit of an ombre effect, going shorter, using the lavender spray roses, tucking them low right at the base where they'll last a good long time because they're at the water source, and bring in that coloration from the light pink down to the darker, maybe even a little bit of statice, giving it yet a little different hue to add interest.
For the final touch. Bringing in the Keira roses, letting them be the center of attention, cutting them down so that they'll be close to the water source, and then dropping them in place. I'm going to be terracing a couple of them. To add a little more drama. I need the perfect spot, drawing attention to their beautiful faces, adding fragrance. For a touch of softness, coming back with the sweet peas and adding them. Last, a little tiny bit of heather, which in this soft whiteish pink is a blushed white, will give softness, picking up the white from the top and visually bringing it all the way to the bottom.
The recipe, everything came from our friends at Florabundance.com. I started with the line flowers. Five larkspur, five campanula. Then I filled in with some interest. Two allium, six of the nerines. The nerines are so graceful that I added in additional blooms, six sweet peas, six of the spray Loli rose, six of the Keira garden rose. Then I used three stems of statice, a bit of that fabulous pittosporum with the blooms on it, and then about a fourth of a bunch of thyme, and a fourth of a bunch of mint, and about a fourth of a bunch of heather. Mix and match gives you a beautiful spring garden.
The cutting garden arrangement takes us back to basic floral design, where you learn to work with multiple binding points in a parallel fashion. We're taking inspiration from Mother Nature. You can find more inspiration on the website, Flower School .com, because now it's your turn. Gather your favorite flowers, look out at the garden, and get inspired. Create, take a photo, post it on social media, and hashtag Floral Design Institute. That way, we all can see what you do as you do something you love.