Elopement Wedding Bouquet
The Elopement Wedding is rapidly increasing in popularity. As professional floral designers we need to be able to adapt to a changing environment. In this Flower School Video Leanne creates a lovely bouquet with flowers from GardenRosesDirect.com. You will love this demonstration on the construction and finishing of a Hand-Tied bouquet perfect for an elopement wedding. Enjoy!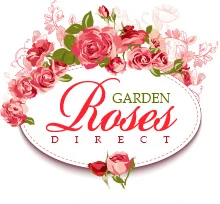 Video Transcription
Welcome to the Flower School .com video library. I'm Leanne Kesler, director of the Floral Design Institute, and today, I have a timely video for you. We're going to talk about an elopement-style bridal bouquet.
The base of the design; Garden roses, of course. They are still the most favorite, and from GardenRosesDirect.com, easy. I chose to work with Effie. It's a beautiful buttery yellow, soft fragrance, opens out gorgeously, and is easily mixed with just a variety of different things. But with it being an elopement, or a pop-up wedding, or a surprise wedding, you want something that's really focused on one bloom. Mono-botanical is fabulous. Garden roses, my favorite.
Before I begin, I completely prepare my materials. The flowers have been hydrated for 24 hours. Then, I remove all the thorns and the leaves. I leave the leaves on during the hydration. That makes them last better and suck the water up. But when I go to design, I want the thorns and the leaves removed, so I just have the bare stem and the hydrated roses. Then I added some hypericum in that same soft, butter yellow. Again, all the leaves removed. And a little bit of seeded eucalyptus with the lower stems bare and everything broken or damaged removed, then ready to work with. As I start, I picked my favorite roses. Maybe a big, bold beautiful one and another one right over the top, adding in one of the hypericum and then just a bit of the seeded eucalyptus. I gather that in my hand. When I go to continue, everything goes in at a soft angle. You take one rose, angle it over, tuck it in. Maybe a hypericum. Angle it, tuck it in, turn, add in, and continue working in that fashion, always turning the same direction and angling the bloom in the same direction.
When you think about an elopement-style bouquet, they're generally a little smaller, a little more compact because oftentimes, the ceremony is very impromptu, might be thrown together at the last minute, might be sneaky where they are doing it in a location that isn't really set up for weddings. They're just showing up at a park, getting married, so you just want to gather everything together snugly so that it's easily transportable, easily held, and absolutely gorgeous.
Once you have everything just the way you want it, take a look in the mirror. Make sure it's balanced. Then, add a few leaves on the back. I'm using fatsia, just to cover all your mechanics, creating a soft collar, keeping the stems spiraling in the same direction. Then, double-check again in the mirror. Tie it off with just a bit of bind wire, and then conceal the wire with some beautiful ribbon.
The Effie rose from GardenRosesDirect.com makes up beautifully, you can see with the ribbon on the back and the leaves, all the mechanics are hidden. It's easy to hold. Very lightweight. My recipe, 10 of the Effie roses, 10 hypericum, 4 stems of the seeded eucalyptus, then just two fatsia leaves, makes it easy and by buying a bunch of the Garden Roses Direct roses, you could use 10 here, which leaves me one for a boutonniere and a spare, just in case.
With the increase in elopement weddings, pop-up weddings, surprise weddings, we're seeing a big change in our industry, and florists have to adapt. But, when you have fabulous flowers, it's easy to make that pop-up wedding wonderful. For more creative inspiration, check out our website, Flower School .com. If you have questions, you can reach us through there, or pick up the telephone and give us a call at 503-223-8089.
Now, it's your turn. Gather your favorite blooms. Make a bouquet. Be sure to take a picture. Post it on social media and tag Floral Design Institute. That way, we all can see what you do, as you do something you love.