Pantone 2021 Floral Urn
In this how-to video Leanne combines flowers and foliages in the hues of the 2021 Pantone colors of the year, Ultimate Gray and Illumination Yellow, as she creates a magnificent urn arrangement. All of the flowers and foliages came from GardenRosesDirect.com and Florabundance.com. You will love this dramatic design. Enjoy!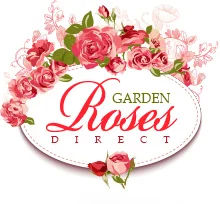 Video Transcription
Welcome to the Flower School .com video library. I'm Leanne Kesler, director of the Floral Design Institute, and today, I'm here to share with you a fabulous urn arrangement using the classic colors from the Pantone colors of the year 2021, ultimate gray, and illumination.
As I was sourcing the materials for this video, I went to our friends at Florabundance.com and GardenRosesDirect.com. I love it, because you can search by color. I started by going to Florabundance, searching yellow, and I came up with a vast array of things to choose from. Then I went to Garden Roses Direct, searching for yellow, and I found more, so many fabulous things. What did I end up with? For the true illumination, that bright vivid yellow, the roses were perfect. I chose two varieties: Catalina and Lemon Pompon. Then I wanted to expand across the palette, looking at tints, tones, and shades that would fit in with that yellow, just to add contrast and variation, and that's where I ended up with the fabulous date palm. Isn't that great? A more intense shade, and then the lighter stock for the tint and hypericum back to a shade with the yarrow and then the antiqued carnations with the yellow, giving it a more up to date, look more on trend. Then I went and searched gray. Now it actually isn't listed as gray. They list it as silver, but look what I found, of course, to match that ultimate gray, eucalyptus is going to be a favorite and dusty miller. But think about brunia, silver sage, astrantia. There's so many things to choose from and you can see with this variety, we're bound to have a beautiful design.
I chose the gray urn to begin the ultimate gray story, lined it with a plastic liner and then use the midnight floral foam. So the black will just disappear in here. Then for the base beginning with the eucalyptus, we have different varieties, beautiful draping, giving it a cut, letting it come out long and trailing and repeat that on the opposite side, coming in with the larger leaf, more rounded, repeating, I'm going to do one sided, but I won't do flat. So bringing it out towards the back as well, then the dusty miller, once it's fully hydrated, it does well in foam. Key is to make sure you have it fully hydrated. If you don't, then it will fade quickly. Then get it down deep into the water reservoir and repeat that with additional foliage till you have a beautiful full nest.
As I add my flowers, I think about the foam I've created, which is a long and low horizontal. And I repeat that with my flower placement, bringing in some stock, coming out to the side, repeating it to draw your eye inward. And of course, back out the opposite side, adding in the roses, creating a focal, drawing your attention to front and center, repeating it. The Catalina is such a beautiful rose, so dramatic, maybe tucking it in a little lower and right behind pulling your eye inward, and then bringing in the Lemon Pompon, keeping that bright, bright yellow. Then of course, some of the carnations giving that depth of color foam to the front, some back towards the center. And then of course, pulling your eye all the way to the backside. Then repeat that with your blooms grouping and building, until you feel in the design.
With the foam established the horizontal line, the focal emphasis. It's time to finish the design by adding contrast in color and texture. It's where the date palm comes in. They're so fabulous. Giving them a cut and then placing them so those drape all over the container. Now they're quite heavy, she need to insert them well, so they don't pull back out and then also balance them in the design, so it doesn't become a front heavy and pull the eye downward, but pull the whole bouquet downward. So, you've got to be a little cautious as you work with them. Then that great color carrying it up into the bouquet with the yarrow, the deeper hue, tucking it in, and then also picking up the lighter of the stock and bringing it in with the hypericum pulling that softer tint of yellow into the center of the design. Then lastly, bringing in bunny tails. Yes, I didn't show you these earlier. Aren't they beautiful and died in that mustardy-yellow. So they pick up the hue of the date palm, and bring that up into the top of the bouquet.
As I promised with so many fabulous flowers, it's easy to make pretty. And then you get started and you always want just a little bit more. So, I went back and I grabbed some cymbidium they come in a long stem and I could have used that in there, but since I didn't start that way, it doesn't quite work just to set it in now. But, to take individual blooms, giving it a pull off that way, I can use the stem again later for something else. Giving it a fresh cut and then placing it in water tube. So it will drink and then nestling it in the focal area, finding a spot and repeating that, and repeating it again to add impact right at the front of the bouquet.
For the recipe for this design, I sourced everything from Florabundance.com and GardenRosesDirect.com. I started with eucalyptus, two different varieties, and dusty miller for that beautiful ultimate gray. Then I added six Catalina and six Lemon Pompon roses, the 12 carnations, six stock, five clusters of the bunny tails and six hypericum, six of the deep yarrow, and three stems of the cymbidiums. And of course, six stems of the dates. For a beautiful combination that anyone will love.
The annual anticipation of the announcement of the Pantone color of the year can actually cause a lot of anxiety. The fear of whether or not it will be flower friendly. The fear of will I like it. Is it something my customers will like? This year, the Pantone colors, illumination, and Ultimate Gray are fabulous, flower friendly and people friendly.
For more creative inspiration, check out our website, Flower School .com. If you've got questions, you can reach us there or pick up the telephone and give us a call at 503-223-8089. Now, I challenge you to stretch your creativity with the Pantone colors. Be sure to take a picture. Yes, we all have to have photographs posted on social media and hash tag Floral Design Institute. That way I'll see it. And everyone in the tribe will see what you do as you create and do something you love.