Sweetheart Table Centerpiece
Weddings are undergoing significant changes. Many wedding couples are preferring smaller, more intimate gatherings. With this type of scaled down wedding the flowers have to be perfect. In a smaller venue everyone sees the flowers up-close-and-personal. In this how-to video Leanne creates a lovely sweetheart table centerpiece using flowers from GardenRosesDirect.com. Enjoy!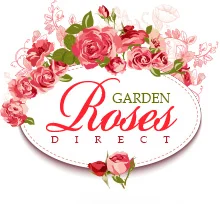 Video Transcription
Welcome to the Flower School .com video library. I'm Leanne Kesler, director of the Floral Design Institute, and today I'm here to share with you a simple, small, yet fabulous bouquet that's perfect for a sweetheart table.
The vessel, clear glass, a small armature of curly willow, then filled with water premixed with flower food. The roses, that's where I started. I wanted perfect roses for the sweetheart table. I went to GardenRosesDirect.com and then searched by color and different varieties, I found Keira, this soft pink with a super high petal count, nicely fragrant, and Juliet, peachy. The two together, oh so stunning. Then to make it even more on trend, adding in the grayed and silvered hues. I've got eucalyptus, both spiral and seeded eucalyptus, and then this fabulous leucadendron protea.
To start, I create my form and start establishing some lines with the base materials, the spiral eucalyptus, letting it extend outward, making it a little longer, and again opposite direction. Then repeating that, some a little lower, some a little higher, a little bit towards the back, a little towards the front, adjusting. Can even bring it up towards the center a bit. Finding where I can set it into the armature to hold it in place. Then coming back with the seeded eucalyptus, letting it drape, breaking the line in the container, moving the lower leaves, setting it down in and repeating. The silver tree protea, so grand, breaking it down, removing the lower leaves then grouping it more towards the center so it enhances the focal emphasis.
When you're preparing for a wedding, you want to organize your time and plan ahead. You can do all of this ahead of time. Set it aside. Then as the timing gets closer and your roses are open and fabulous, go back and add them. The soft peach and pink, Keira and Juliet, nestle in with the silver so beautifully. Making sure to angle them into the central binding point. Get them down deeply into the water, pull some forward, some back, and then up through the center.
As you finish your roses, think about drawing the eye from the front through the center, coming around to the back, creating depth in the design, making sure that it looks great from both sides because people will see it from all directions. It is a centerpiece, so you want to be beautiful, right, left, front and back.
As a final touch, adding just a little more texture and more of that fabulous gray with a tiny bit of brunia, tucking it towards the front, weaving it in, then coming back up through the center. Draw your eye through then back out the other side again, front to back.
To create the design, I started with the base of spiral eucalyptus, seeded eucalyptus and silver tree protea. To finish it, I added in three stems of brunia, the roses from Garden Roses Direct, a total of 10 stems. I have six of the Keira and four of the Juliet. Both together, beautiful.
With all the changes in our world today, weddings are evolving. Elopements, popups, surprise weddings, and the sweetheart table is becoming more and more important. If you're having a small intimate event, the centerpiece on your table is really important. You want to have fabulous flowers, and there's nothing better than garden roses from Garden Roses Direct.
You'll find more inspiration at our website, Flower School .com. If you have questions, you can reach us through there or pick up the telephone at 503-223-8089. Now it's your turn. Get your favorite garden roses. Create a favorite centerpiece. Be sure to take a picture and post it on social media. Tag Floral Design Institute. That way I'll see it, and the tribe will see what you did as you do something you love.