Choosing a Floral Design School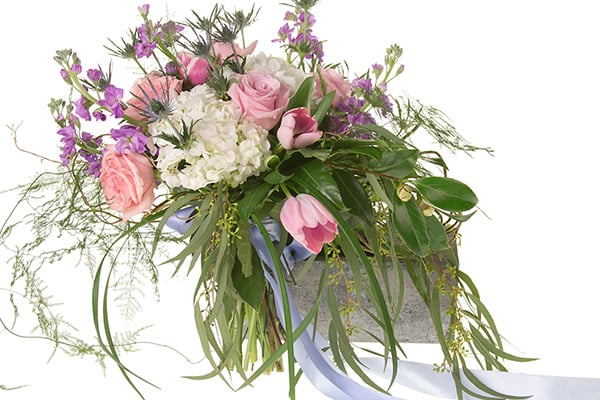 1) School Licensing - Is the school licensed through the State Department of Education? This is a legal requirement. If they do not meet the legal requirements, they will not be able to certify you upon graduation.
2) Industry Certification - The American Institute of Floral Designers lists qualified professional schools as Education Partners. There are strict requirements and a rigorous reviewing process for schools desiring this affiliation.
3) Teacher Credentials - All school instructors are required to maintain current teacher certification. Additionally, professional schools will have senior staff members with professional certification such as AIFD (American Institute of Floral Designers and PFCI (Professional Floral Communicators International).
4) Facility - A professional school will have a facility dedicated to teaching. It should be fully equipped with student work tables, a flower cooler and materials utilized in a professional floral business.
5) Syllabus - A reputable school will have a printed syllabus detailing exactly what will be covered. This will allow you to evaluate the course you need to advance your career. Are you starting with the basic foundation or are you ready for advanced theory and techniques?
6) Continuing Education - Once you have your professional certification, is the school able to take you further? Are there advanced study options?
7) Fresh Flowers - You will learn much more and be ready for a career in the floral industry if you work with fresh flowers. Hands-on projects, each and every day are necessary to truly master the necessary skills. And, yes, you should have ample flowers to take home. Be sure the school does not plan to sell your designs. A true school will be a school - not a retail florist with classes on the side.
8) Online Distance Learning Courses - Comprehensive floral schools offer both on-site, classroom programs as well as online programs. This makes it easier for the busy adult to study, be certified and begin a new career while maintaining their existing responsibilities.
9) Location - Choosing a school in a city you love, or would like to get to know, will make the learning more fun. Lodging options, ease of transit, choices for dining and tourist exploration should all be considered.
10) Longevity - If a school has been around a long time, it means they are doing something right. In fact, the longer the better! School history also means there will be school alumni out in the industry already. What a benefit this will be as you enter the working world in your new career.
And one bonus tip: Ask to visit the school. A professional school will welcome you and invite you to watch a class in session. There should be a teacher available to answer questions and ensure you have everything you need to make a good decision when choosing where to learn flower arrangement and obtain your florist license or certification. If you can not visit in person, ask to see a video that demonstrates the teaching style utilized in the Learning Center. This will allow you to evaluate the school from afar.
Of course, we all hope you choose to join us at the Floral Design Institute. As the leader in floral education since 1969, we are here to help you as you explore your career opportunities. We are all passionate about floral design and helping others "Do Something They Love." Give me a call today 503-223-8089, or pop off an e-mail to Leanne@FloralDesignInstitute.com. I love to chat about all things flowers with a fellow flower lover.