Spring Design Symposium
We are so excited! Floral Design Institute has one of the finest (if not the finest) faculty of experienced, certified and accredited floral design instructors. In one full day all six FDI Instructors will be demonstrating and discussing their favorite design styles, flowers and design techniques. So, what will each instructor be presenting?????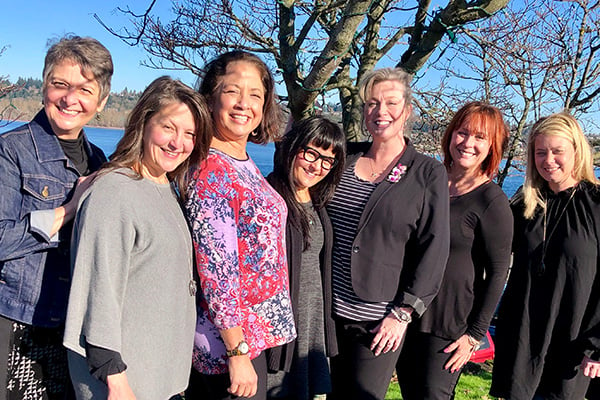 We may not know what each instructor is presenting. But, we do know that they are all busy sketching and practicing magnificent one-of-a-kind floral designs as well as stage presentations designed to dazzle the audience.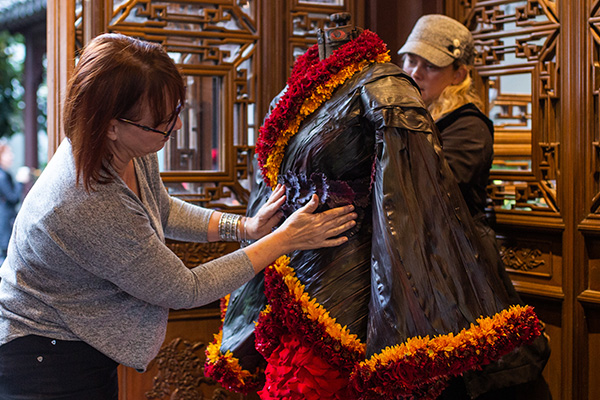 Lead Instructor Michelle Headrick AIFD FDI is famous for her fresh flower jewelry and her mastery of jewelry techniques, Will she create floral jewelry or something large, grand and better suited for the Symposium Stage? And then, Michelle is an expert in creating flowers worn by horses in parades. Is there room for a horse in the Creative Center?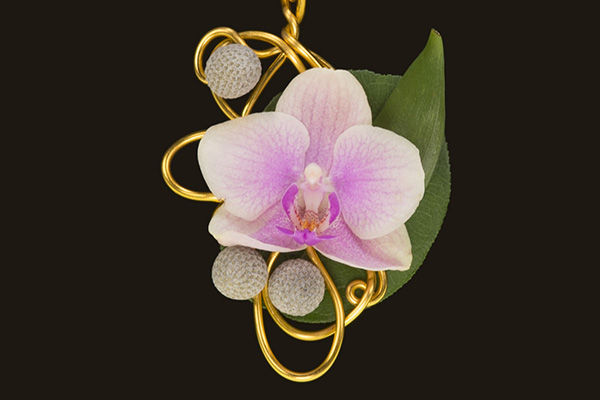 Having studied for many years with design legends Phil Rulloda AIFD and Cathy Rulloda AIFD Marisa Perring AIFD FDI is a genius of the formal linear design style. I am guessing that we will see something to match her personality, tropical, exotic and larger-than-life.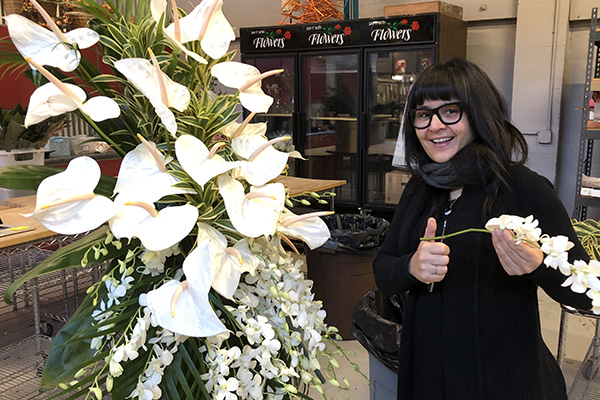 The all-time most popular slide show on our website is Tall Wedding Centerpiece. This masterpiece was created by Jeri Barr FDI. This was also one of the most controversial slide shows due to nudity in the background (you have to look very hard to find it) Do you think we can expect another masterpiece from Jeri? You will have to attend to find out.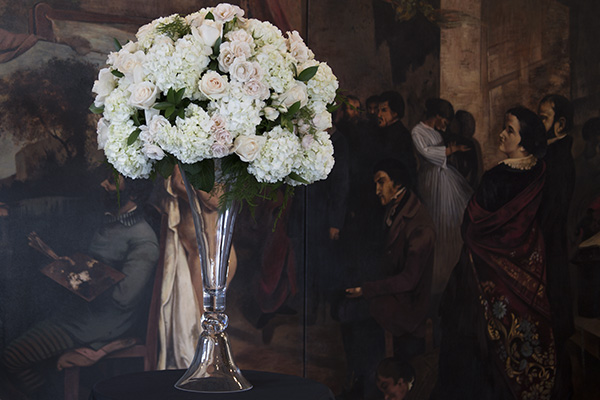 Carolyn Soumokil FDI partnered with Jeri Barr FDI to create the winning entry in the 2108 Ninth Moon Floral Design Showcase. The entry was a traditional Chinese dress made entirely of fresh flowers and foliages. It was truly spectacular. Can we expect something as grand in our Spring Symposium?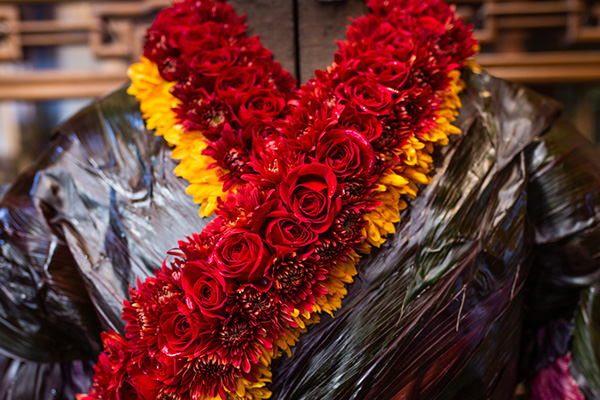 And what might we expect from Anna Bowman FDI? Will she draw on her native Hawaiian heritage and create a dazzling tropical design. Or, will she celebrate her Pacific Northwest home with a beautiful bespoke forest styled design?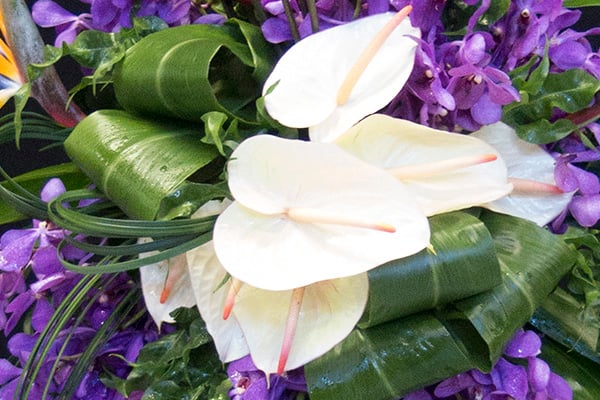 Michelle "Chelle" Dummer AIFD FDI loves to create bridal bouquets. Garden Style, Exotic, Formal Linear and Ultra-Contemporary. A few years ago she had the opportunity to work with the Belgian Design Master, Franky Bollingh and she has never been the same since. I wonder what we might expect?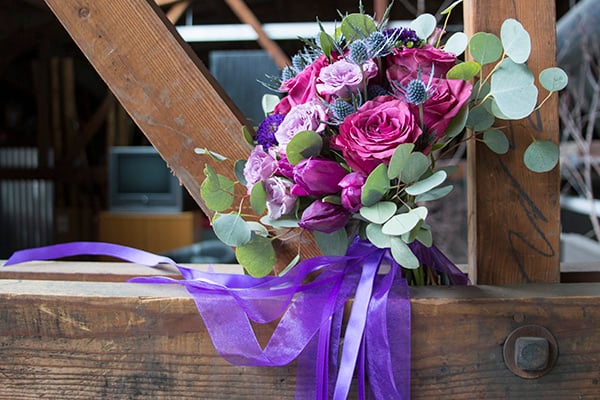 The Spring Design Symposium is going to be an amazing event, a fabulous full day of creativity, floral design and learning. This is your chance to see your favorite instructors demonstrate and share their love of flowers.
The Spring Design Symposium will be held at our Creative Center, 1138 NW 17th Ave. in Portland, OR 97209. The early bird registration is jut $195.00, lunch will be provided. Seating is limited, Sign Up Today!