Steps to an Exciting Floral Career
Get a Great Basic Floral Design Education
Nearly everyone agrees that education is important, yet when it comes to seeking a new career we often try and skip past the sometimes tedious "basics" in a hurry to get to the "fun stuff". This is sort of like failing to learn scales or fingering techniques in our desire to play a beautiful score by Chopin on the piano. Gaining a solid foundation in floral design before beginning a career will result in greater job satisfaction, faster advancement and increased earnings. A very big plus is that students are exposed to floral career opportunities that they had never imagined allowing them to find a career that they really love. Read on to find out how to become a floral designer.
For those planning to start their own business a good education will allow the business owner to avoid the pitfalls and expensive mistakes that will be encountered in learning on the job. In the long run, the cost and time spent in formal training by a recognized and licensed school saves both money and time.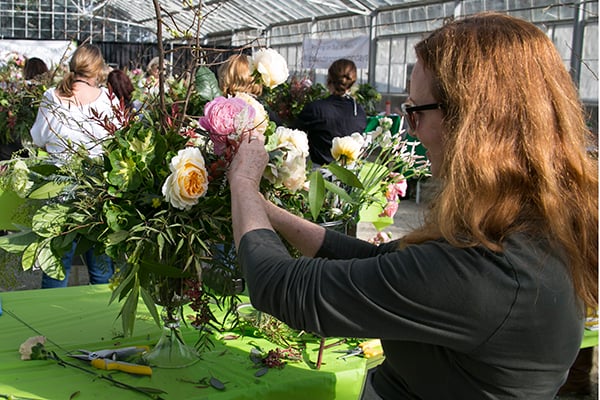 Become a Certified Floral Designer
No, you don't need to be certified to work as a floral designer or open a floral business. However, certification has many benefits. First, becoming certified forces you to stretch yourself. You have to study, train and test. Your knowledge will grow and your design skills will improve. And, there is a great deal of pride in attaining certification from an internationally recognized organization like the Floral Design Institute and the American Institute of Floral Designers.
Then, there is the value of becoming a certified member of a like minded group of floral design professionals. These are the people that you will work with and can rely on for advice and guidance as you grow in your career. This is you career network.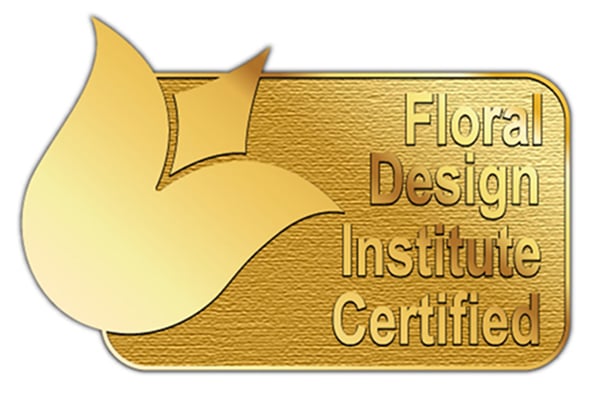 Never stop studying floral design. Practice new designs and techniques everyday.
With training from a recognized school, you can gain a solid foundation of knowledge and skills in less that thirty days. However, you will spend a lifetime learning styles and techniques. Exploring new trends and techniques will not only make you a better designer, it will make you a happier and more complete person.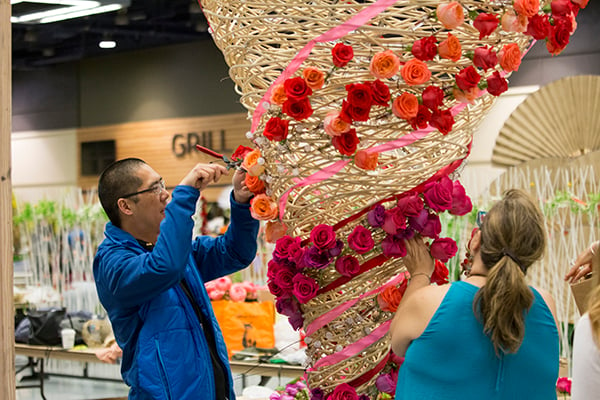 Participate in Floral Design Symposiums, Conventions and Exhibitions.
It is so easy to avoid participating in industry events. After all it takes time away from your business and family, and the costs of the event and the travel can be very high. Yes, it can also be a bit intimidating to attend a program where you don't know anyone. But, you have developed a career network and yes, your friends will be there.
The benefits of participation are enormous. Beyond being exposed to new trends, flowers, products, styles and techniques you will have the opportunity to volunteer to work backstage with master floral designers. You will socialize and network with exciting people and create friendships that will last forever.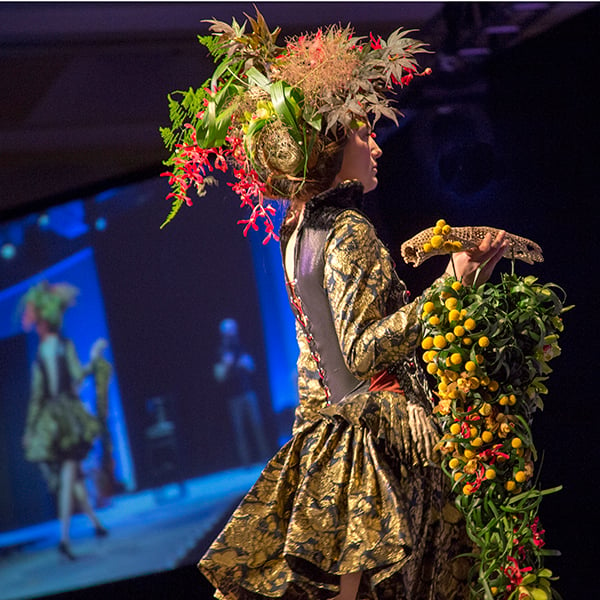 Take Advanced Floral Design Training Programs and Participate in Floral Design Competitions.
The commonality that you will discover about internationally recognized master floral designers and instructors is that they continue to attend advanced training programs and participate in floral design competitions. Yes, it takes courage to train with a master designer and participate in design competitions. But, few things will offer you more challenge, excitement and satisfaction.