Basic Floral Design Certification
This is your first step to become a certified florist and a fabulous career in the floral world. Upon successful course completion, you will receive your Basic Floral Design Certificate. Students who complete both Basic Floral Design and Advanced Floral Design are awarded the title "Certified Floral Designer". The fee for this hands-on classroom program is $4,250.00
The next florist beginner course in the classroom starts on September 11. Click here to sign up now.
The Basic Online Floral Design Certificate Program is available now.

Our Basic Floral Design Certificate Program is an intensive, 120-hour florist beginner course that fully prepares students for entry-level floral design positions. Students who complete 120 hours and pass both a written and a design examination will receive the Floral Design Institute Basic Floral Design Certificate. Floral Design Institute graduates can be found in design, sales, management, executive, and educational positions throughout the world. Basic Floral Design at Floral Design Institute was the beginning educational program for many of today's top designers and floral shop owners.
How it all works – We make the florist beginner course fun and easy! Each day, everything you need will be in the Learning Center. You need to arrive ready to learn. We take care of everything else.
As you progress through your floral design certificate program, you will learn the skills and develop the proficiency necessary for a career in the floral world. You will be amazed at how quickly you master the art of floral design. Our proven teaching methods will have you ready to step into a job upon completion of the program. You will learn and understand the elements, principles, forms, styles, and techniques of floral design. You will learn how to make all of the most popular floral arrangements and how to price these arrangements. You will learn how to design wedding flowers, party flowers, sympathy flowers, and flowers for special occasions. You will also learn all about the most common flower varieties, the latest techniques for the care and handling of flowers, where and how to buy wholesale flowers and so much more. Each day is packed full of fabulous information that you will utilize throughout your career as a professional floral designer. Yes, you will learn a lot in our florist beginner course!
The FDI teaching staff is always available in the classroom, by phone, or by e-mail to answer your questions. Even after you graduate and go home, you are never alone.
Are you planning to open your own floral business? If so, we recommend that you plan to complete Basic Floral Design and Advanced Floral Design as well as the Entrepreneurial Weekend. You may also wish to add several Career Enhancement Advanced Seminars to expand your professional education.
The Basic Floral Design Program is designed to provide the student with all of the training needed for an entry level position as a floral designer. The curriculum is frequently reviewed and updated by an advisory board of floral professionals to assure that current tools and products are being used and that the most up-to-date design styles and techniques as well as business methods are being taught.
DAY ONE
Orientation
Using the FDI Notebook
Basic Supplies and Equipment
Creating an artificial floral stem with floral tape
Round Bouquet with permanent flowers
Centerpiece with permanent flowers
Care and Handling of Fresh Flowers
Container Options
Assigned Reading
DAY TWO
Hands on cleaning of fresh flowers
Working with sturdy blossoms
Elements and Principles of Design
Flower Shop Tender Loving Care
A Shrub
Working with a floral knife
Round arrangement with fresh flowers
Centerpiece with fresh flowers
Pricing floral arrangements
Bow Tying using #3 ribbon
Review of Elements, Principles, and Pricing
Assigned Reading
DAY THREE
Color Theory and Trends
Asymmetrical arrangement - fresh flowers
Western line arrangement - fresh flowers
Working comfortably with the floral knife
Pricing of one sided designs
Flower ID Book – use and review
Assigned Reading to be completed by Friday
DAY FOUR
Review of major foliages available to floral designers – fill in support pages
Practice on bow tying skills
Baby novelty arrangement
Hospital rules and procedures
Mug arrangement
Review of Elements and Principles
Techniques for wiring flowers
Flower Guide Book Review – this will continue throughout the course
DAY FIVE
Floral wire services
Review design concepts for round, centerpiece, asymmetrical and symmetrical
Designing without foam in a vase
Inflation and use of mylar and latex Balloons in floral design
Packaging of floral arrangements for delivery
Arranging flowers in a basket
Sales, order taking and customer service in the flower shop
Homework assignment – due on the last Monday of class
Assigned Reading
DAY SIX
Care and Handling review and new varieties
Week one summary quiz
Large symmetrical arrangement
Wiring flowers for strength and stability
Tying bows with #9 and #40 ribbon
Half funeral spray on easel
Discussion of full spray
Funeral design, sales, and service
Supplies used for designing large scale and sympathy arrangements
Delivery of a funeral arrangment delivery policies
Preparation of a funeral delivery
DAY SEVEN
Alternate funeral spray arrangements
Creating a casket arrangement
Wreaths,crosses, and other forms used in sympathy
Review of funeral practices and procedures
Review of tying large bows
Creating a composite flower - glamellia
Pall bearer
Assigned Reading
DAY EIGHT
Care and handling of roses
Tools – Glove, stripper and knife
Rose varieties available to the florist
Designing Roses:
Dozen
Half dozen
Triple and single bud vase
Hand tied bouquet
Review of wiring flowers for corsages
Creating a multiple flower corsage
Assigned reading
DAY NINE
Selling and Servicing a Wedding
Creating a round bridal bouquet
Creating a cascade bridal bouquet
Orchid varieties available to florists
Creating a wristlet corsage
Packaging of Corsages
Ribbon Wrapping of a flower stem
DAY TEN
Discussion and review of altar decor and pew décor including candelabra, garland, and arches
Designing a pew bow
Creating a halo
Working with other wedding professionals: photographer, caterer, baker, church official, etc.
Doing a complete wedding
Finished project for photo opportunity
Review and discuss pricing
Reminder - Homework is due on Monday Morning
Assigned reading
DAY ELEVEN
Care and handling of new floral varieties
Homework due
Week two summary quiz
New Design Forms
The Asian influence in design
Interpretive Ikebana
The European influence in design
Landscape design
Vertical floral design
Parallel design
Assigned reading
Optional - bring "findings" for interpretive design on day twelve
DAY TWELVE
Review of contemporary design styles
Review of Elements and Principles as they relate to contemporary design
Contemporary design techniques
Interpretive garden style arrangement
Interpretive formal linear arrangement
Designing to a price point
DAY THIRTEEN
Choosing appropriate flowers for an arrangement
Filling a flower order
Designing to a price point
Maximizing visual value
Boxed Roses
Hand tie Review
Corsage Review
Wrapping a bouquet in tissue
Review of flowers and foliages
DAY FOURTEEN
Career options
Preparing for the job hunt
Verbal quiz on information to be tested
Time testing and evaluation on taped wire and bow tying
Taking a flower order over the phone
Publications and periodicals available to florists
Floral Associations
Practical design exam
DAY FIFTEEN
Written exam
Field trip to the wholesale flower market
Distribution of flowers in today's market place
Floral options for the Entrprenuer
Steps to opening a Business
Graduation
Are there any additional fees for flowers and supplies in this program?
There are no additional fees. We provide all of the flowers and supplies that you will need.
Are there any additional fees for flowers and supplies in this program?
There are no additional fees. We provide all of the flowers and supplies that you will need.
What materials am I required to bring to the classroom?
We provide everything that you will need in the classroom. This includes all flowers, tools, supplies, books and instructional materials. We do suggest that you bring a hand-held calculator and a camera. It is important that you begin a portfolio of your design work beginning with day one.
Will I be prepared to work in a flower shop when I complete this program?
Yes, our Basic Floral Design program is designed to fully prepare a graduate for an entry level designer position in a flower shop. We have a Board of Advisors who regularly review our curriculum to make sure that our training is relevant and up-to-date for working in progressive flower shops.
I want to start my own business, will the completition of Basic Floral Design prepare me for that?
Yes, many Floral Design Institute students have begun their own home, or studio based businesses upon graduation from our Basic Floral Design program. The opportunities for home and studio based, floral design businesses continues to grow, and the Basic Floral Design Career Program offers excellent preparatory instruction.
All course fees include registration, tuition, plus books, all flowers, materials, tools and supplies. Students are asked to bring two items to class: a camera so that they may begin a portfolio of their work and a hand held pocket calculator. All other classroom materials are provided.
All course fees include registration, tuition, plus books, all flowers, materials, tools and supplies. Students are asked to bring two items to class: a camera so that they may begin a portfolio of their work and a hand held pocket calculator. All other classroom materials are provided.
BASIC FLORAL DESIGN consists of: 120 total clock hours
Training will cost:
Registration Fee.............................$ 150.00
Tuition Costs................................ $ 1,625.00
Books and Supplies.......................$ 2,475.00
Total Cost for the Course.............. $ 4,250.00
The registration fee is required at the time of enrollment. Enrollment cannot be guaranteed without payment of the registration fee. The balance of the course fee must be paid seven days prior to the start of class. No space in any class will be guaranteed without full payment seven days prior to the start date of any class.
Thank You FDI for the incredible training, which inspired my design confidence! I just landed a great design job! Kim

Thanks again. You and David (and the Floral Design Institute) are the best investment in my future that I have ever made!!!!!
Tracy

Many thank you's for the excellent, comprehensive, interactive, enjoyable and exhausting class ! Two days later Tess and I are still synthesizing and mulling over the information and ideas you two and Kathy imparted, as well as the content and practices gleaned from the group conversations. Meg
Basic Floral Design was the greatest class. I learned so much. It was very organized, well prepared and very comprehensive..... And, lots of fun too. Susie
Thank You, your institute has given me a well rounded approach to floral design. It has also given me a foot forward in this industry far exceeding my expectations. I could not have gone as far as where I am today without your excellent instructions and hands on approach to design. Furthermore, your institute is my lifeline if I have any questions about Floral Design ,and or questions pertaining to the Floral Industry. Many thanks to Leanne & Dave Kesler and your wonderful staff for their hard work, and dedication to the Art of Floral Design. Tomasi
What a wonderful experience I had attending your class. You can't imagine how much you have helped me and in so many ways. Kathleen

I just wanted to say thank you again for such a wonderful experience. You are all gifted teachers and you share yourselves, which is very special. I got a job as soon as I got home. I love it. I feel like this country girl can now handle anything with ease. Betty
Thank you, thank you, thank you for the wealth of knowledge and experience you shared. I feel you've given me a giant leap ahead of the other designers in this area. Jason
Thank you for being such a marvelous teacher and wonderful example. My new flower shop is open and I love my life. Thanks again for all that you do. Kathleen
Floral Design Institute is licensed to conduct a private vocational school by the Oregon Higher Education Coordinating Commission. Floral Design Institute is a member of the American Institute of Floral Designers (AIFD) Education Partners and is an Approved Educational Pathway to AIFD Certification and Accreditation.

FLORAL DESIGN INSTITUTE is part of Floral Design Institute, Inc., an Oregon Corporation. Floral Design Institute, Inc. is located at 1138 NW 17th Avenue, Portland, OR 97209 503-223-8089. Floral Design Institute, Inc. is held solely by Leanne and David Kesler. Leanne serves as the Corporation President and Director of Floral Design Institute.
ADMISSION POLICY / REQUIREMENTS
Students must be at least 18 years or age. Students should have good vision, the ability to see color and good manual dexterity. Most employment positions require the ability to lift 25 pounds and stand at a design table for extended periods.
The Floral Design Institute does not discriminate on the basis of sex, age, race, color, religion, ethnic origin, or sexual orientation. Staff members involved in discriminatory behaviors will be reviewed and disciplined accordingly. Any person unlawfully discriminated against, as described in ORS 345.240, may file a complaint under ORS 659A.820 with the Commissioner of the Bureau of Labor and Industries.
TOOLS AND EQUIPMENT
All Floral Design Institute students will be trained on the use of and will practice with the following tools, equipment and products; floral knife, floral shears, floral foam, floral cooler, floral food, floral adhesives, bouquet holders, wires, ribbons, floral tapes, pick machine, floral containers, packaging material and rose stripper.
FINAL EXAMINATION AND GRADING GUIDELINES
Upon completion of the course curriculum, each student will be given a practical and a written exam.
The practical exam will require the student to create an arrangement, a corsage and a bud vase utilizing the skills gained during the course. Evaluation will be based upon the 5 elements of design, six principles of design, and mechanics of construction. There are 400 points possible in this exam.
The written exam reviews the information covered in the text and classroom lectures. There are 100 points possible on this exam.
To receive the Floral Design Institute certificate, students must achieve 60% or better on each exam. Failure to do so on either or both will require independent study and re-testing to receive the certificate.
GRADUATE TRANSCRIPTS
Student records are kept for 25 years according to Oregon Higher Education Coordinating Commission Guidelines. Students may request a transcript by contacting the Floral Design Institute office: 1138 NW 17th Avenue, Portland, OR 97209 – 503-223-8089
STUDENT FILES
Student may personally review their file during office hours with 24 hour notice. A written request is required for 3rd party sharing of student files.
TRANSFER POLICY
Floral Design Institute does not accept transfer credits.
STUDENT CONDUCT AND ATTENDANCE
Students need to be in class to receive the full benefit of the course studies. Unfortunately, situations arise that can prevent you from attending. Students are requested to notify the school of illness or other emergencies necessitating absence from class and to arrange makeup for the missed class hours/days. Late arrival to class will be documented and the minutes totaled to be included in the 10% maximum limit of missed classroom time. Makeup hours/days will be arranged in a subsequent class. All course hours and makeup work must be completed within one year of the registration date. Students may miss a total of 10% of the course class hours, (12 hours, Basic Floral Design and 4 hours Advanced Floral Design) and still receive their certificate. Failure to complete required make up hours within the one year period will result in the student being dropped from the program. All make up time should be scheduled directly with the instructor.
Any student behavior which is disruptive to the classroom, impedes the instructor's attempt to teach or the students to learn is unacceptable, will receive prompt attention, and may be cause for dismissal. Such behavior includes but, is not limited to; violation of safety regulations, interference with other students work, boisterous, vulgar or obscene behavior, being under the influence of alcohol or drugs. Re-entry will be at the discretion of the school director.
Students exhibiting disruptive behavior will be given one verbal warning. A written warning will be given with the second disruptive behavior situation. A third disruptive situation will result in expulsion from the program.
EVALUATION OF STUDENT PROGRESS
Learning Center Students will receive a weekly evaluation in the form of a quiz to confirm the understanding of the curriculum.
Home Study Students will have an evaluating quiz upon the completion of each module to confirm the understanding of the curriculum.
REFUND POLICY
1. You may cancel enrollment prior to entering classes by giving written notice to the school.
2. If cancellation occurs within five business days, you will receive a 100% refund.
3. If cancellation occurs after five business days, a $150.00 registration fee will be charged.
If a student withdraws prior to completion of 50% of the contracted instructional program, the student shall be entitled to a pro rata refund of the tuition charged and paid for such instructional program, less the registration/application fees, supply fees, and any other legitimate charges owed by the student.
If a student withdraws upon completion of 50% or more of the contracted instructional program, the student shall be obligated for the tuition charged for the entire instructional program and shall not be entitled to any refund.
NOTE: When a cancellation, termination or completion occurs, a calculation of all allowable charges shall be made using the last recorded date of attendance, if any, as a base line. All course hours must be completed within one year of registration.
PROCEDURE FOR COMPLAINTS
Students aggrieved by action of the school should attempt to resolve these problems with the school director, Leanne Kesler. Should this procedure fail students may contact: Oregon Higher Education Coordinating Commission, Private Career Schools, 3225 25th St., SE Salem, OR 97302. After consultation with appropriate Commission staff and if the complaint alleges a violation of Oregon Revised Statutes345.010 to345.470 or standards of the Oregon Administrative Rules581-045-0001 through581-045-0210, the Commission will begin the complaint investigation process as defined in OAR581-045-0023 Appeals and Complaints.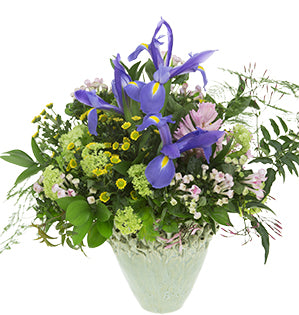 Upcoming Classes
Day Class, 2023
Day Class, 2023
Day Class, 2024
Day Class, 2024
Day Class, 2024
Day Class, 2024