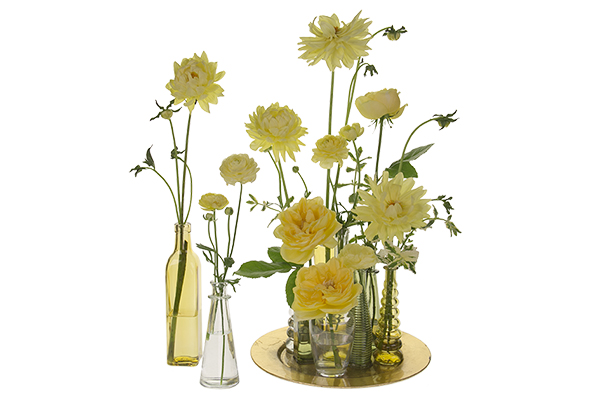 A Summertime Gathering
Each season brings with it special treasures—autumn has colorful leaves and seed pods; with spring comes delicate small blooms that remind us of the warmth and brightness to come—and then there's summer---bright full blooming flowers that celebrate the vibrancy of life. This was the inspiration for this design, a gathering of my favorite summer blooms in sunny yellow palette, perfect for any celebration this season!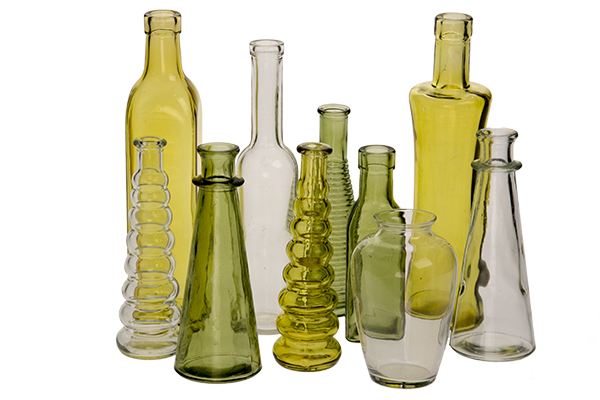 STEP ONE:
Bottles of all shapes, sizes, and colors are a fun and trendy design choice. They add a casual vintage vibe perfect alone on a nightstand or clustered down a feasting table. So gather a few of your favorites and create a cluster of various heights and sizes for added interest.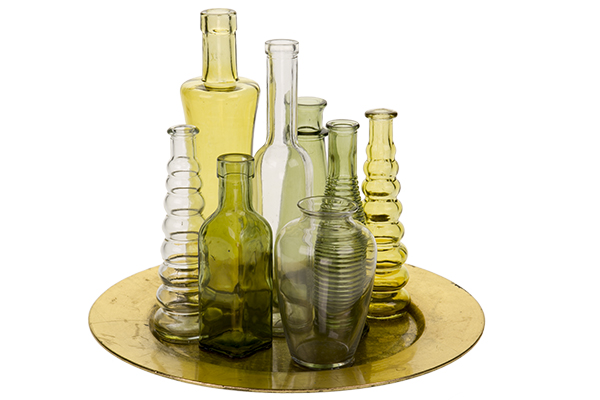 STEP TWO:
When using lots of little bottles for an event it can become a challenge to pack and deliver all these tiny vessels. My solution, helping to save time and make delivery easier, is to glue an assortment of the bottles to a plate charger. This way you can still achieve the look of lots of little bottles without having to move lots of little bottles.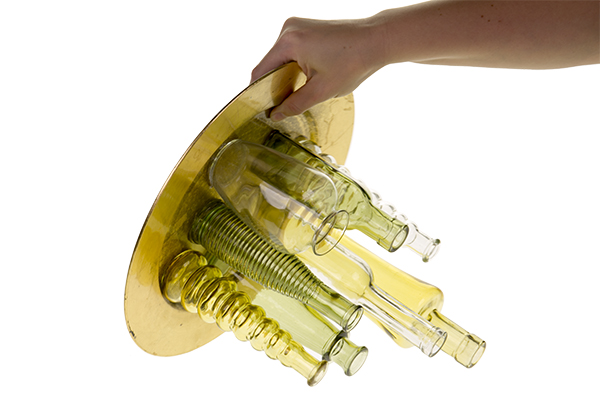 STEP THREE:
To adhere the vases to the charger you can use Lomey Adhesive or UGlu strips. Both work equally well, though I am partial to Lomey Adhesive for this project. A helpful hint as you are gluing is to mark where the vase was placed in your arrangement with a marker—this way you can place it exactly where you had wanted it once you pick it up. As you can see the bond is nice and sturdy keeping everything in place. If there is any glue showing around the base of the bottles, you can easily cover it with moss or even a small succulent.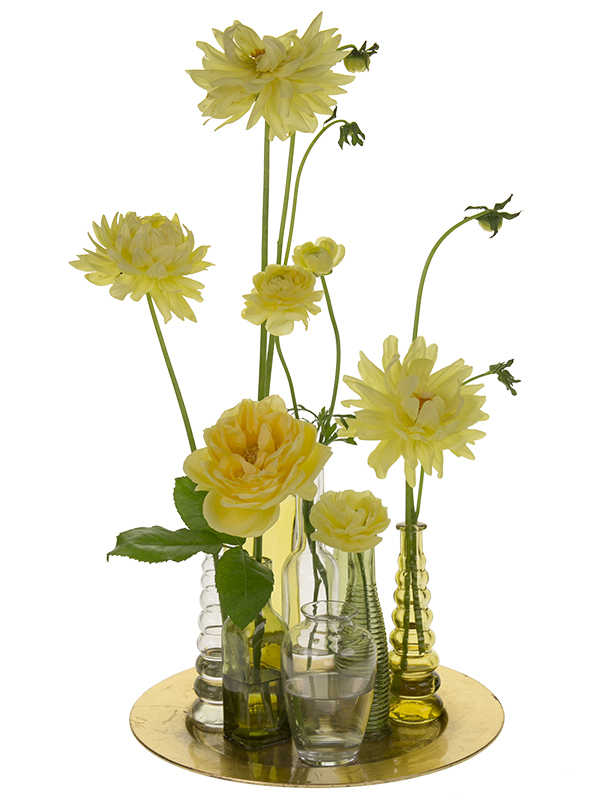 STEP FOUR:
The best part about this style of design is that it really can be a gathering of flowers from the garden. Prune a few of your favorite blooms and place them a various heights within the bottles showcasing the beauty and bounty of summer!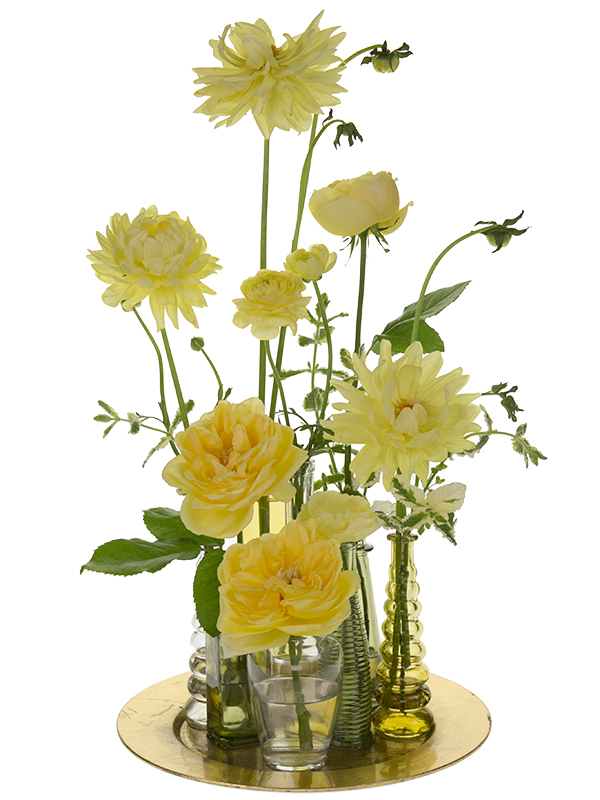 STEP FIVE:
Variegated mint leaves—yes, variegated! Aren't they fabulous!? Help to fill out around the design as well as lend a soft fragrance, when mixed with the intoxicating smell of the garden roses makes for the most delicious summer smell.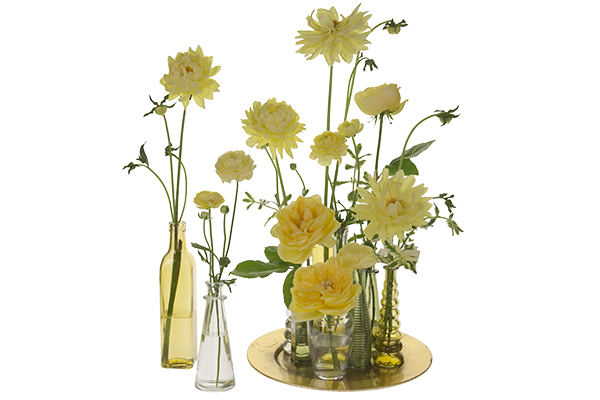 STEP SIX:
Add in a few extra single bottles around the main centerpiece for additional vintage vibe and you are all set for a summer celebration! Enjoy!