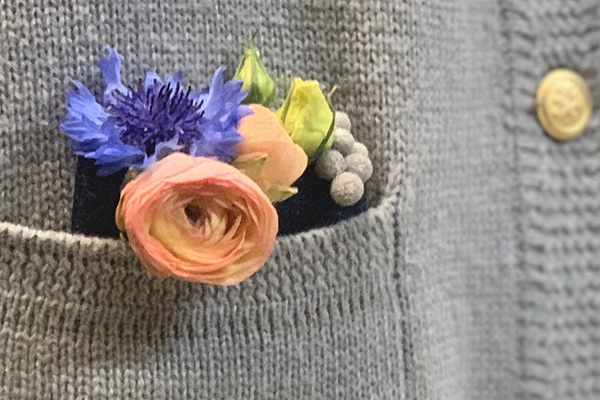 Casual Contemporary Corsage
Flowers to wear are not confined for use in formal events. In this slideshow demonstration FDI instructor Marisa Perring AIFD expands on the classic pocket boutonniere to create a beautiful design perfect for casual occasions.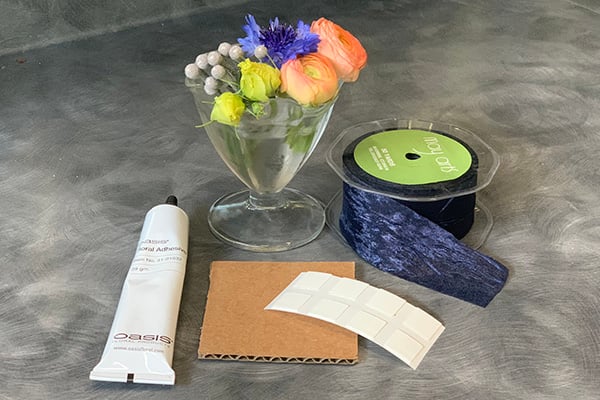 STEP ONE:
Materials- 3 1/2" x 3 1/2" square of cardboard, Oasis Floral Adhesive, UGlu Dashes, #9 Ribbon, and your favorite small blooms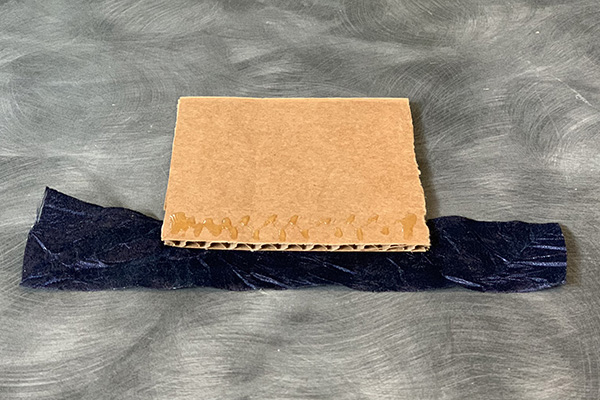 STEP TWO:
To cover the cardboard, start by cutting a strip of #9 ribbon that is a bit longer than the length of the cardboard. Starting at the bottom, apply a very thin layer of Oasis Floral Adhesive to adhere the ribbon. Go as light as possible on the glue because the glue does seep through the ribbon. Don't worry, you can go over this part again with more ribbon to hide that. Place the ribbon down on the glued side.
Special Tip: Be sure to leave the ridged holes exposed at the top of your cardboard. More on this later!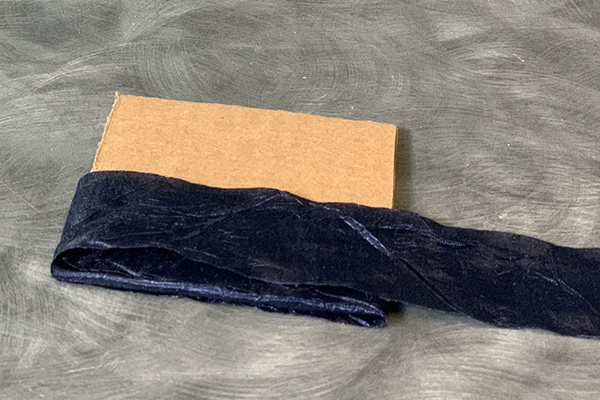 STEP THREE:
Place a couple of UGlu dashes on the bottom corners to adhere the next layer of ribbon. Place the end of the ribbon across, and start wrapping the cardboard, covering the ribbon that has already been adhered to conceal any exposed glue. Once you get to the top, leaving the top holes from the cardboard exposed, add two more UGlu dashes to secure the end piece of the ribbon. Then cut the ribbon end so it is nice and neat.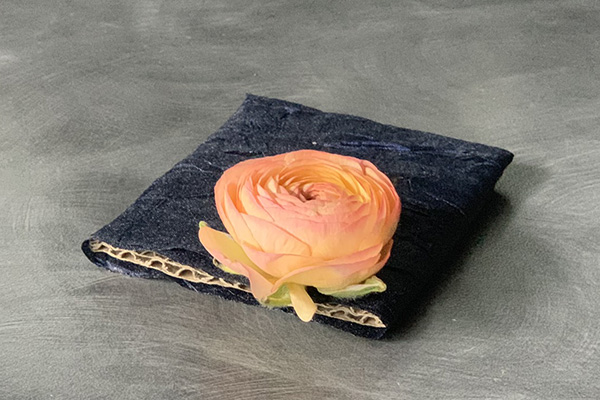 STEP FOUR:
Here's where the creative fun begins! It's time to add the flowers. Start by cutting the stem of a larger ranunculus as close as close as possible to the bloom so it can lay as flat on the square. You can add other cut blooms the same way, using Oasis Floral Adhesive to adhere.
Special tip: Notice how the ridged holes of the cardboard are left exposed? You'll be using these later!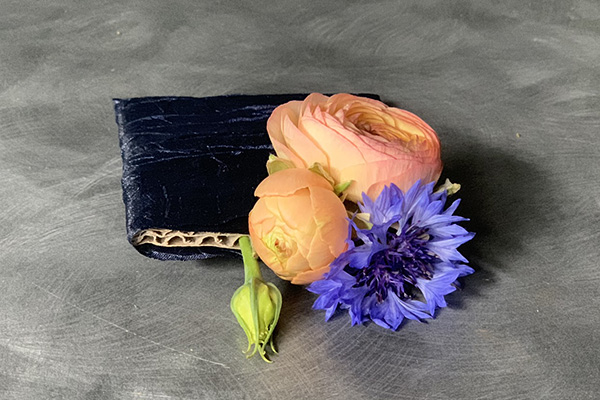 STEP FIVE:
Finish the corsage off with additional blooms providing contrasting textures and colors to add even more visual interest.
Special Tip: Some stems can actually fit inside the cardboard holes, which is an added bonus! Now YOU know the secret professional technique.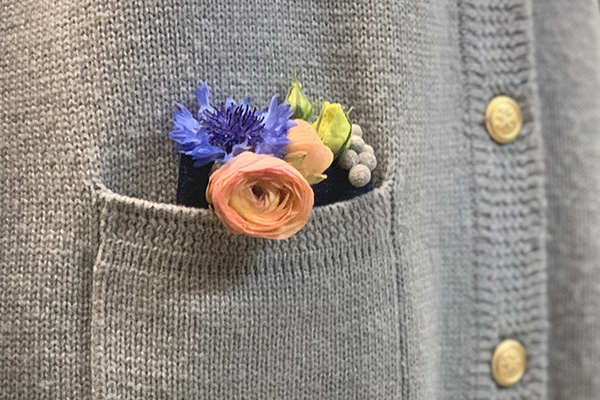 STEP SIX:
Tuck the flowers in a pocket and you're ready to go! Easy, creative, fun and adaptable, the Casual Contemporary Corsage is sure to be a favorite.