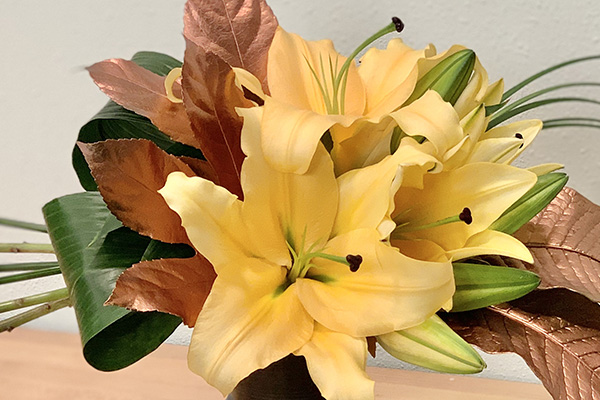 Creative Balance
Beautiful design includes all the elements and principles, great use of floral materials, and a little creative surprise. Teacher Marisa Perring AIFD created this lovely arrangement. The focus is on creative balance and innovative use of enhanced floral materials.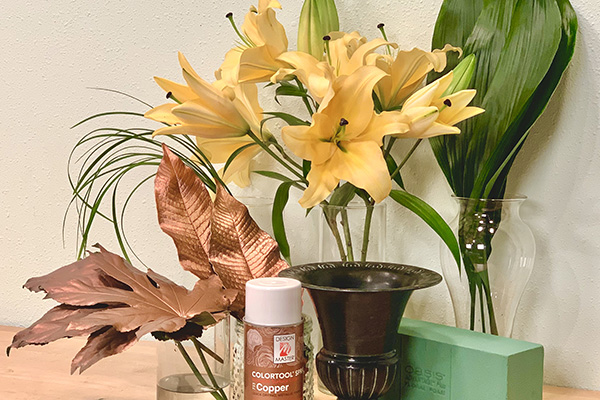 STEP ONE:
Materials- Urn, Wet Foam, Design Master Color Tool in Copper, Fatsia, Aspidistra, Lily Grass, Crocodyllus (Crocodile Fern), and Lilies.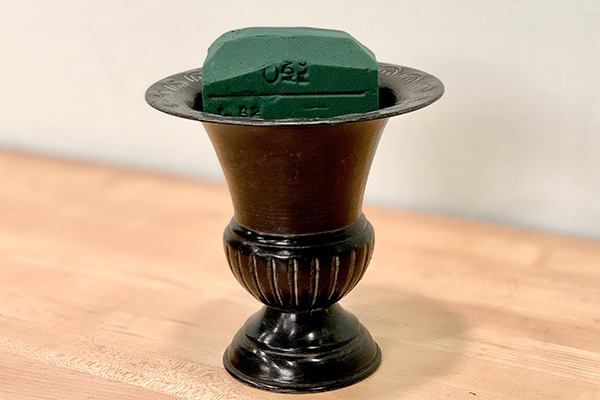 STEP TWO:
Critical to this design is the foam placement. The wet foam needs to be tall enough above the lip of the container to provide room for horizontal stem placements.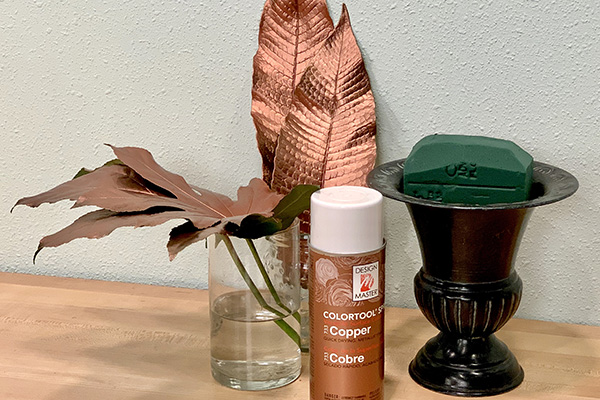 STEP THREE:
To color enhance, wipe down any excess water off the leaves, and set out to dry. This helps keep the paint to spray on the leaves with a smooth finish. Spray a thin coat on the foliage , and set aside to dry, about 5 minutes. Spray from a distance of at least 18 inches. Multiple light coats of spray are better than one heavy covering.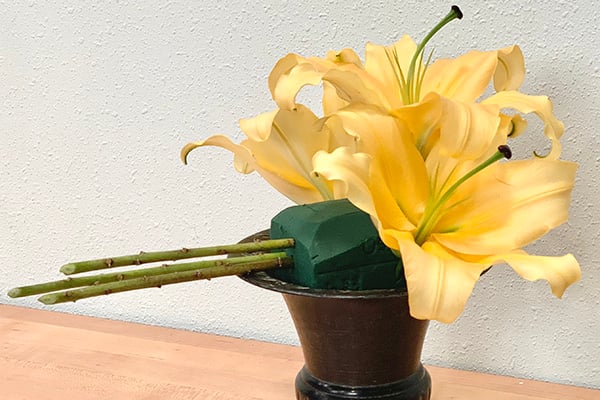 STEP FOUR:
Here's where the creative fun begins! Start by cutting the lily blooms individually off the stems. Then use the lily stems,(yes, dig them out of the garbage) and place them horizontally. Staggering their lengths provides rhythm and interest, too. This placement will give the illusion of a hand-tied bouquet. Add in the lilies that were cut off the stems towards the middle and opposite side of the design to create the focal emphasis, and balance with the lily stems on the other side. Placing in different size lily blooms and buds creates contrast and visual interest.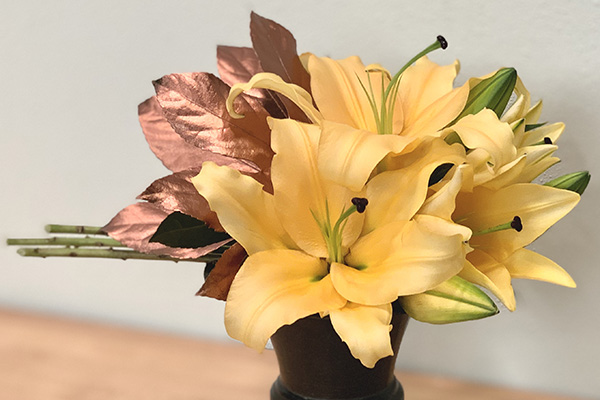 STEP FIVE:
Next, place the copper fatsia to create a collar appearance to visually support the lilies and draw the eye toward the emphasis area.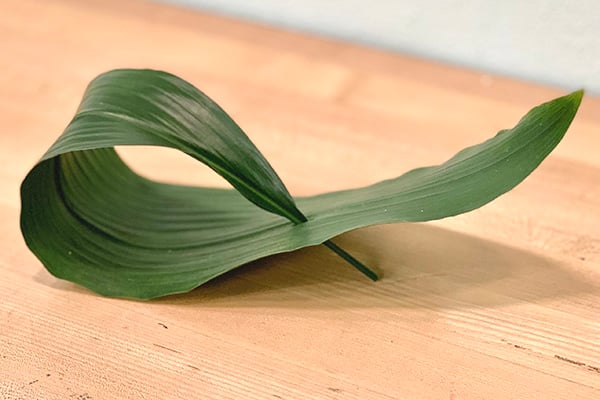 STEP SIX:
Roll and pierce the aspidistra. Yes, this is another creative enhancement of the materials.
STEP SEVEN:
Place the aspidistra rolls next to the fatsia to enhance the collar even more. Use the stems cut from the aspidistra, and add them to the lily stems for more volume and unity.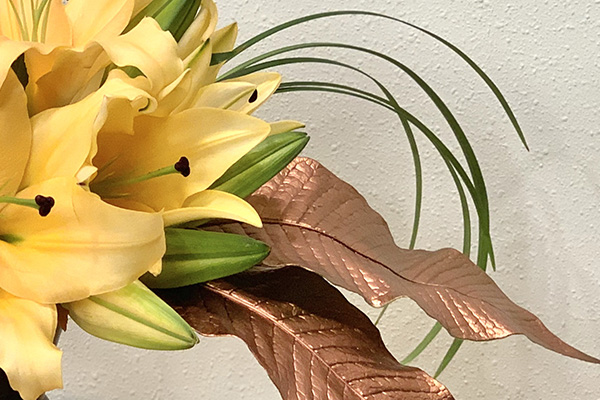 STEP EIGHT:
Next, place the copper-enhanced crocodyllus on the opposite side to balance out the copper color throughout, and to add more line, scale and rhythm.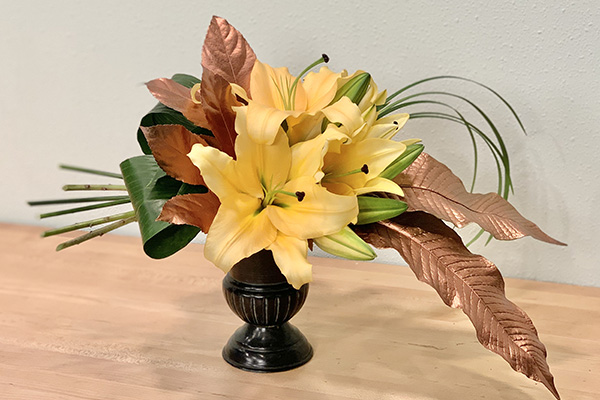 STEP NINE:
The lily grass adds movement and even more visual interest. Take several strands, give them a nice sharp and angled cut, and insert them coming out of one area in the design. Placing the lily grass to follow the horizontal line will enhance the form, scale and space.