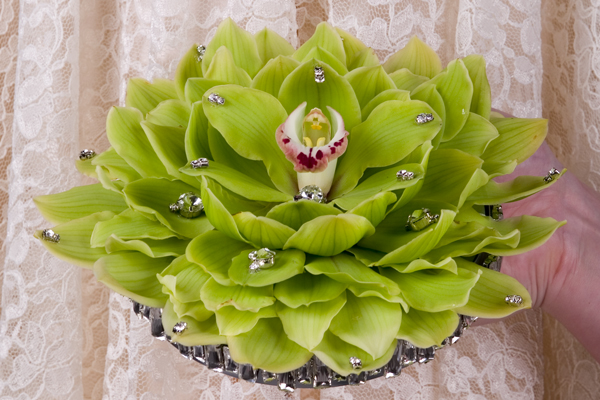 Cymbidium Bridal Bouquet
The making of composite flowers came into fashion in the 1940's and 1950's when less expensive flowers, such as gladiolus were broken apart to create a single bloom resembling a camellia blossom. These showy, fantasy flowers were called glamellias. Today, composite flowers can be made from just about any bloom. With the right mechanics, they are quite easy. Learn the tricks and let your creativity run wild. Get ready to "Bring on the Bling"!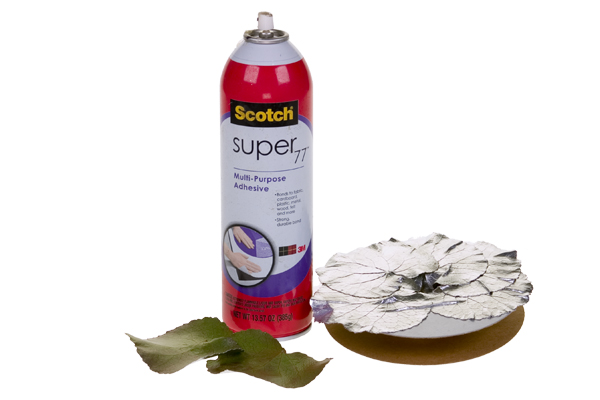 STEP ONE:
Start with an empty ribbon spool as the base for the design. To cover the bottom portion, spray the front side of galax leaves silver, then flipping them over spray the backside with Super 3M 77 spray to adhere them around the base.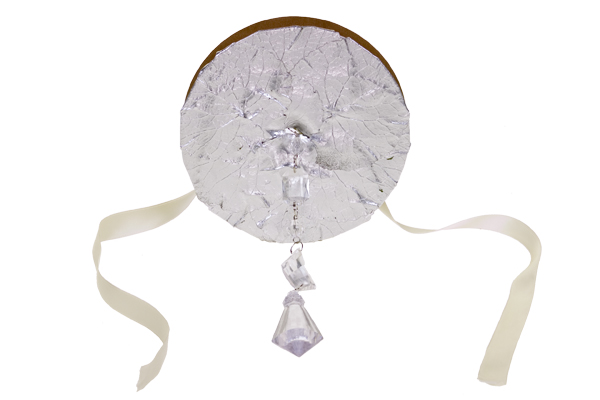 STEP TWO:
Begin the bling with an accent of hanging crystals. Thread the beaded crystals through the center of the base; making a small slit in the galax leaves and pulling through the center. Secure the ribbons to the top of the base with UGlu dashes.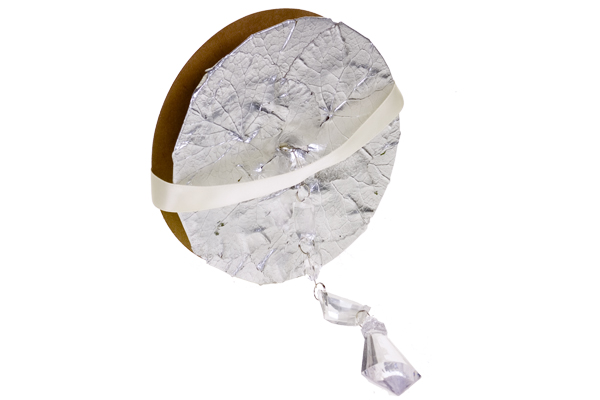 STEP THREE:
To create the handle, take one of the ribbon tails and wrap it all the way around the base, be sure to keep in mind that there should be enough room for the bride's hand to slide under the ribbon comfortably. Trim any excess ribbon and secure to the top again with UGlu dashes.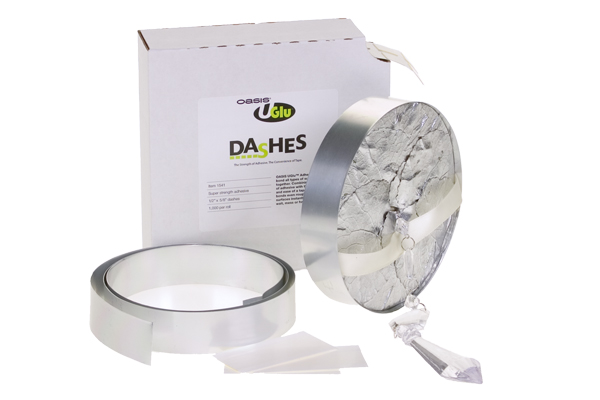 STEP FOUR:
Finishing the edges of the base is easy with Oasis one inch flat wire. Simply measure how much you will need to cover the edge plus a little extra, then run UGlu along the inside of the wire and secure to the outer edge of the ribbon bolt.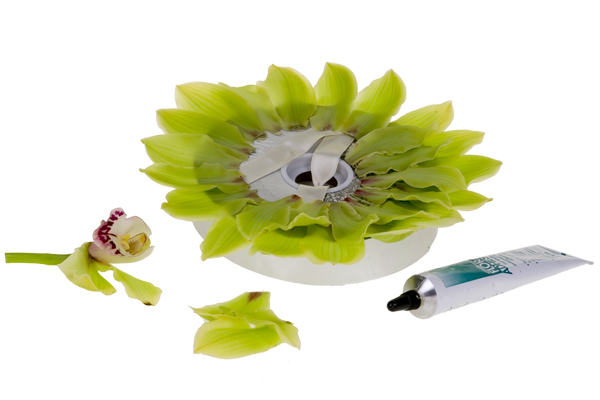 STEP FIVE:
To create the composite flower of orchids, begin by removing all of the outer petals of the cymbidium. Using a small dab of Oasis Floral Adhesive, (cold glue) adhere the petals to the top of the disc. Start on the outer perimeter and continue inward in a radial pattern.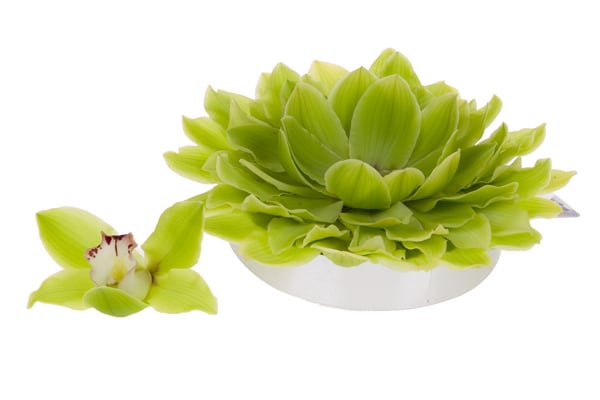 STEP SIX:
To complete the design, you will need approximately 15 blooms: 14 cymbidium blooms dissected to cover the 6 inch diameter base; plus one perfect bloom for the center. Helpful hint: Make sure you have a few extra cymbidiums just in case some blooms are not perfect.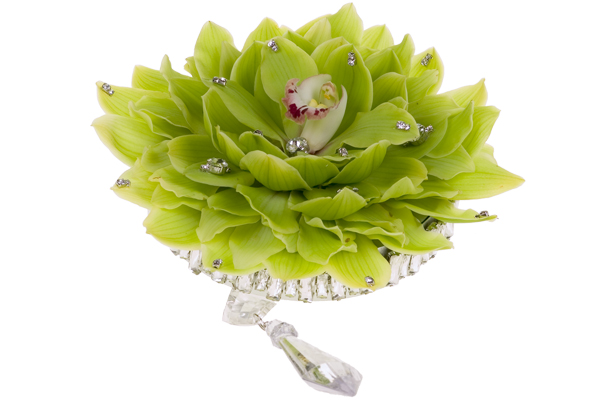 STEP SEVEN:
Time to bring on the bling! Using UGlu dashes to secure, run a row of rhinestones around the flat wire, as well as dotted through the fantasy flower for added sparkle and shine.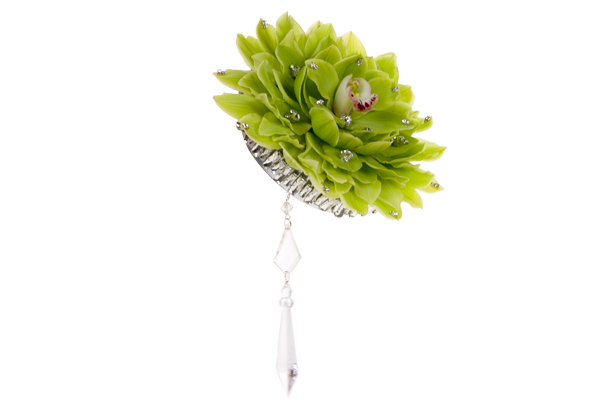 STEP EIGHT:
The result: Show stopping modern elegance... with just a touch of bling!
Supplies Used in Cymbidium Bridal Bouquet