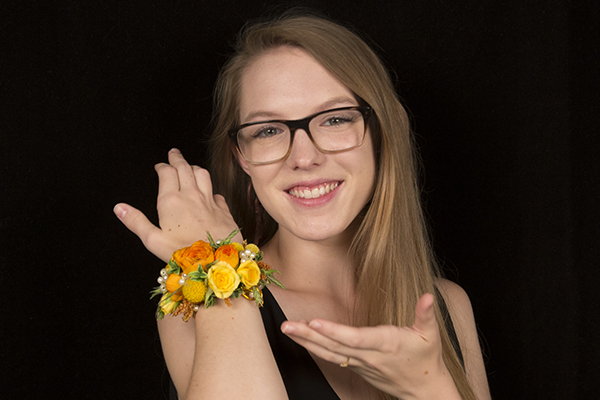 Homecoming Floral Cuff
Floral jewelry is one of the hottest floral trends for proms, homecoming dances and weddings. In this week's Flower School Slide Show, FDI Instructor Michelle Headrick AIFD PFCI shares a favorite technique for creating a gorgeous, over-the-top homecoming cuff with lots of bling. Enjoy!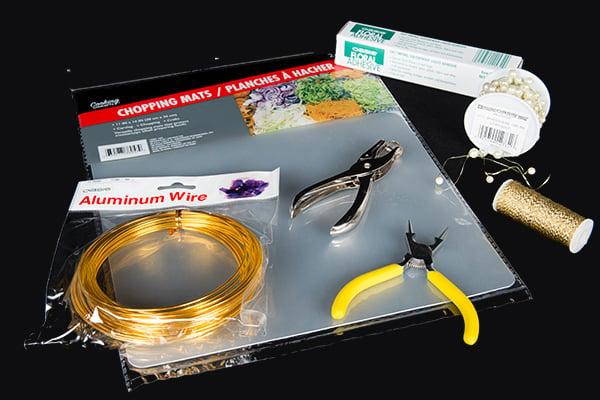 STEP ONE:
Before you begin, assemble all the necessary supplies in your favorite color scheme: Oasis Aluminum Wire, Oasis Beaded Wire, Oasis Bullion Wire, Oasis Floral Adhesive, a standard hand-held hole punch, and — the surprise item — a package of cutting mats from your local store where everything's $1.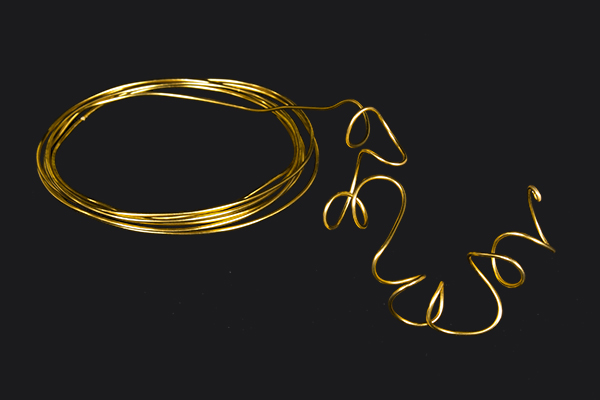 STEP TWO:
We begin by making the cuff form itself. Take a 3 yard length of Oasis Aluminum Wire (or 2 yards for a smaller wrist), and coil, bend and twist it in a random fashion to achieve this slightly "wadded" look.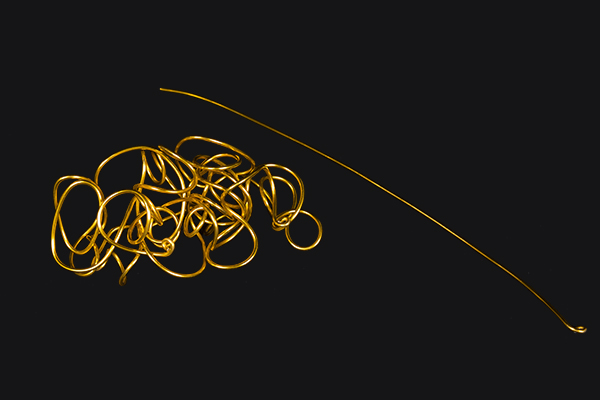 STEP THREE:
Next, take an additional 10"-12" of the same wire — curling one end so it's not sharp — and weave it through the "wadded" wire form, looping over, under and through the wire to lock the cuff structure in place. Curl the end and fold back into the form. Flatten the form by stepping on it (yes, step on it). That gives you a thinner form and hardens the aluminum wire for better stability.
STEP FOUR:
Add approximately 2 yards of Oasis Beaded wire to the flattened form in a random pattern, weaving through the loops and curls, feeding the beads through to the top side, to further secure the cuff and add an additional layer of detail and dimension.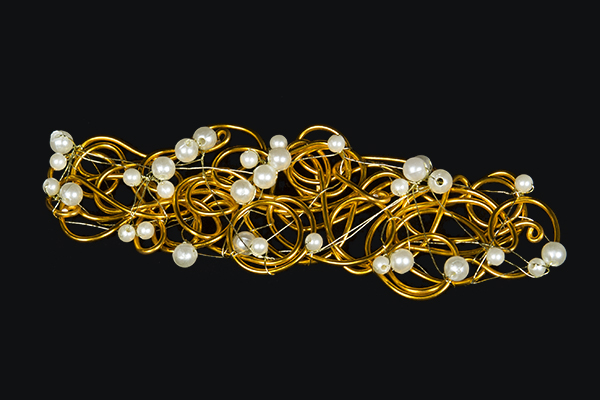 STEP FIVE:
This is what the finished form looks like with the beads woven into the loops.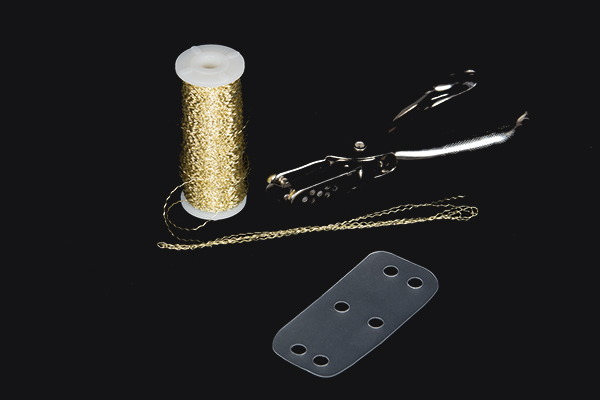 STEP SIX:
Cut a strip of the flexible cutting mat to a length of your choosing (this one is about 3" long), use the hole punch to make 3 sets of holes, and attach the strip to the cuff form with the bullion wire.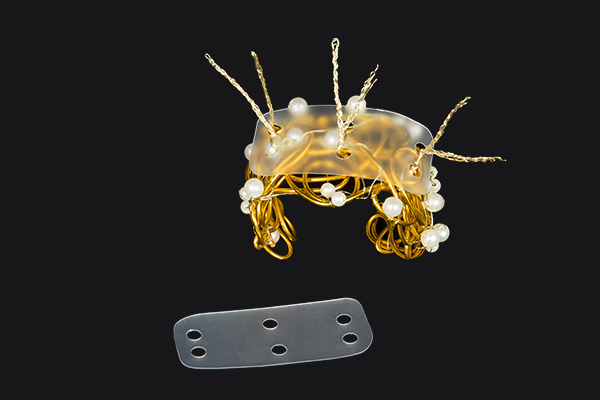 STEP SEVEN:
Not only does this become a secure and stable base to which you'll adhere your flowers, it also protects your custom wrist cuff from the glue.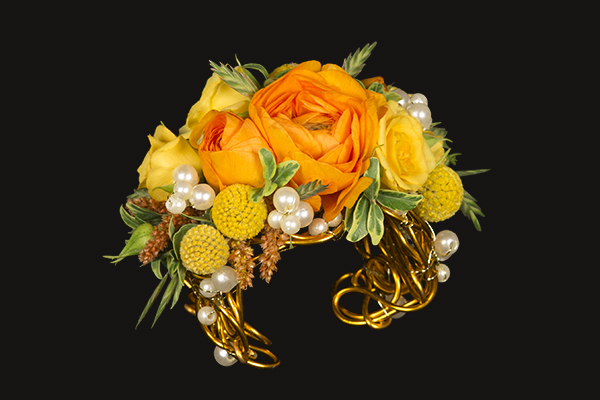 STEP EIGHT:
Using Oasis Floral Adhesive, glue your flowers, foliage and any sparkly accents to the base. Be sure to thoroughly coat your finished creation with an anti-transpirant to seal in the moisture. Let it dry completely, package it up, and place it in the cooler. At pickup, be sure to point out that after the event, the bullion wire can be snipped on the back side and the flowers removed, leaving a trendy jewelry keepsake!
Supplies Used in Homecoming Floral Cuff