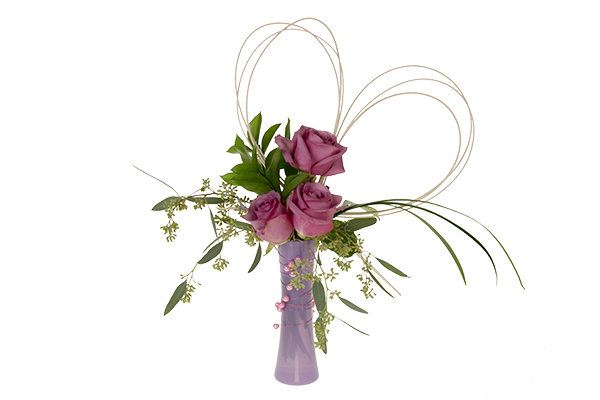 Innovative Valentine's Day Budvases
Valentine's Day is a lively and busy time of year for florists. Roses are the flower of choice and are requested in all types of arrangements. Here we wanted to share with you three different styles and some unique and creative enhancements that will make even the smallest bud vase a cause for celebration. Enjoy!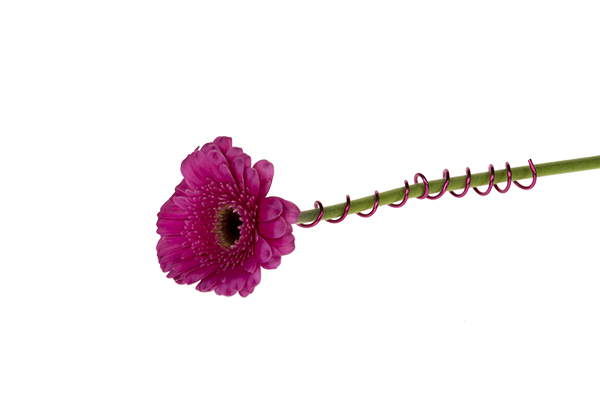 STEP ONE:
Pretty In Pink
Gerberas sometimes need a little help to stay tall and happy. I have a fun and easy trick to make them shine. My secret---a hot glue stick and some aluminum wire; yes it is that easy.
STEP TWO:
For another touch of whimsy, add a few rolled aspidistra leaves to the greenery in your vase. UGlu dashes are the perfect adhesive for this job.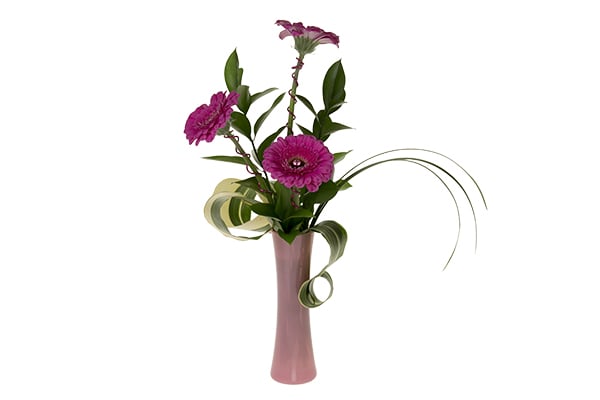 STEP THREE:
For a finishing touch of sparkle place a single diamanté pin in the center of each Gerbera. A delightful and charming addition to Valentine's Day!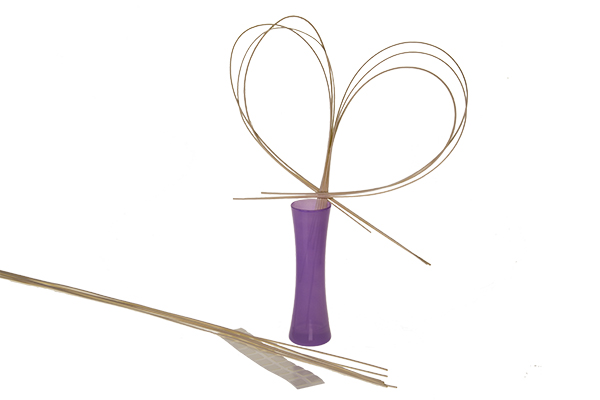 STEP FOUR:
Sweetie Pie
Valentine's Day would not be the same without out a heart or two. I used midollino sticks and UGlu dashes to create this embellishment. Start with six pieces in your hand, then loop three down and to the right and the other three down and to the left. Secure with a UGlu dash for a great handcrafted detail to build your design around.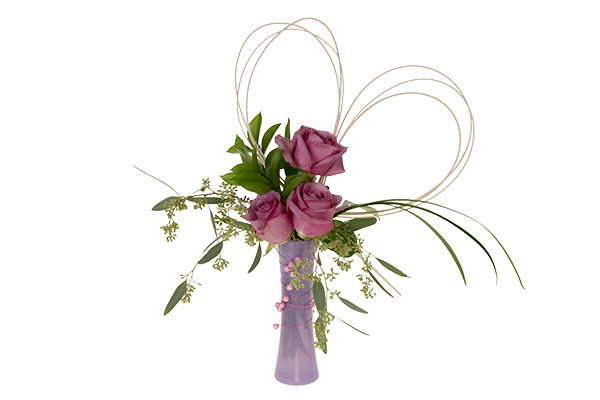 STEP FIVE:
Greenery of your choice and a few clustered roses are the perfect companions to the festive heart shape. No vase is complete without a little bit of shine, pearls around the vessel are a lovely extra detail.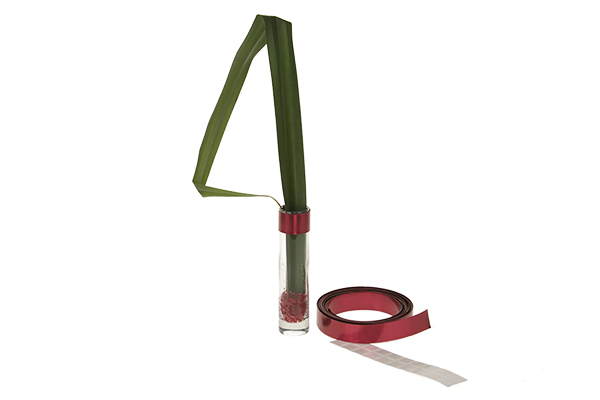 STEP SIX:
This high style arrangement will make hearts throb. Begin with red rocks and a matching band of red flat wire. Again use UGlu to secure the wire to the vase. Helpful hint---when working with UGlu be sure that the surface is clean and dry, if wet the adhesive will not stick. A single flax leaf bent into an angular shape creates architectural interest and drama.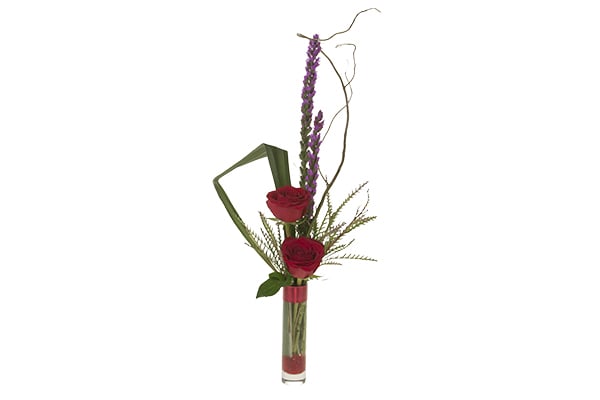 STEP SEVEN:
A couple liatris for vertical impact and two magnificent red roses make this design a showstopper, sure to make a heart skip a beat this holiday!
You still have time. Valentine's Day is two weeks away. Start now preparing these Innovative Budvases. Then, as the day gets closer, just add water and drop in your favorite blooms. What a wonderful and creative way to take care of those last minute customers wanting to send a unique floral gift of love.
Thank you for sharing these lovely Valentine's Day floral designs. If you would like to lean more, join us in the Classroom or Online and study the theories and techniques of design with the Floral Design Institute Instructors.
Supplies Used in Innovative Valentine's Day Budvases