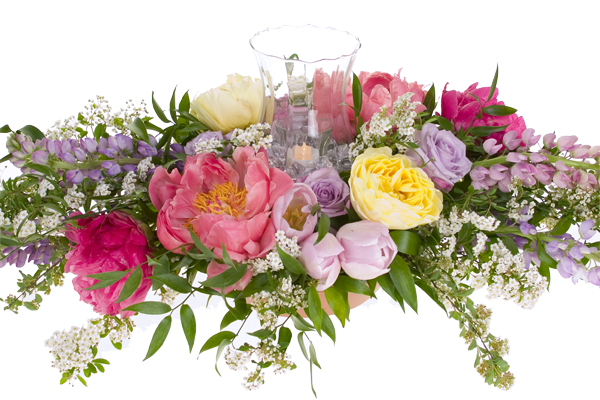 Romantic Wedding Centerpiece
Every now and then, right in the middle of everyday life, love gives us a fairytale; An enchanted dreamy story filed with warm affectionate thoughts of everlasting love. What better way to celebrate happily ever after than with a soft and romantic wedding floral centerpiece. Enjoy!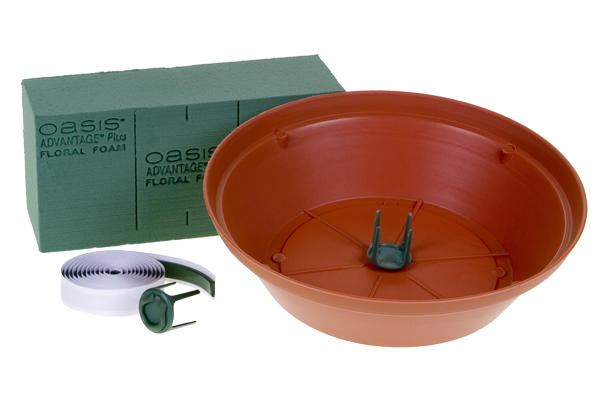 STEP ONE:
Place a small amount of floral clay on the bottom of the anchor pin. This will help to secure the pin to the bottom of the container, and the anchor pin will secure the floral foam into the container.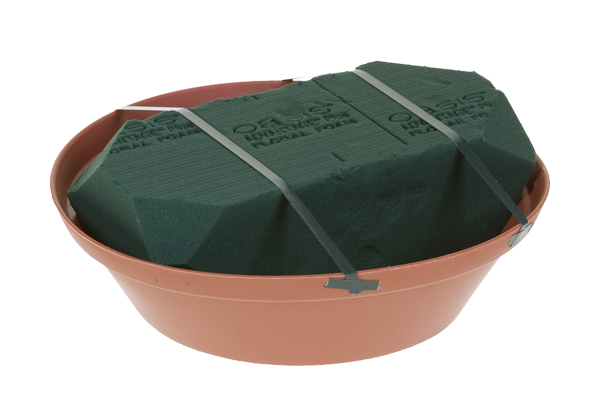 STEP TWO:
A fully soaked brick of foam fits perfectly into the container. Run two pieces of wet tape across the foam for added security, then remove the corners of the foam and you are all set to add beautiful blossoms.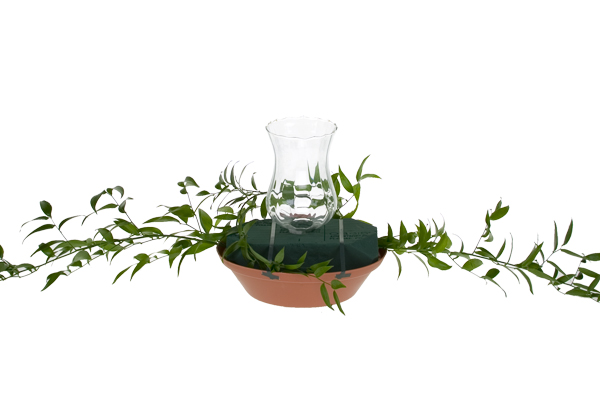 STEP THREE:
Begin building the horizontal shape of your centerpiece by placing long trailing greens out to either side of the design. Then place the glass hurricane in the center of the foam so flowers can be placed around it.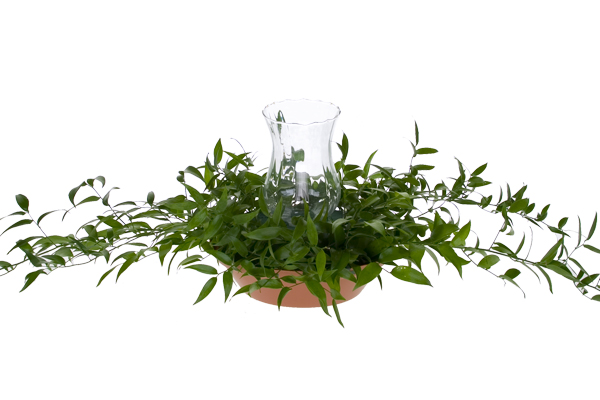 STEP FOUR:
Insert a longer piece of Italian ruscus into the foam and wrap it around the base. Securing it into place using greening pins. Repeat this process until you are happy with the fullness of the foliage. This is my favorite quick and easy way green up an arrangement.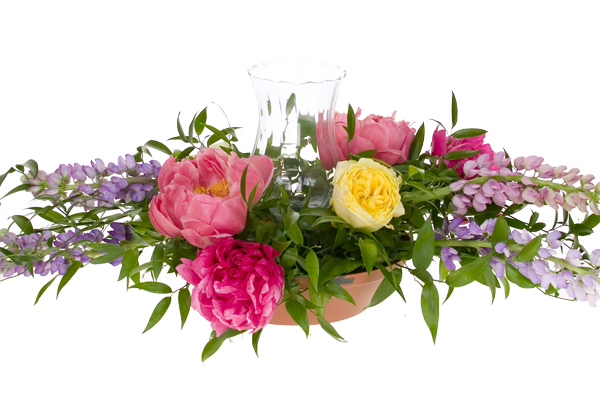 STEP FIVE:
Time for flowers! Place larger more delicate blooms like peonies and garden roses towards the center then allow the flowing lupine to extend outward towards the ruscus tips.
STEP SIX:
Fill in the arrangement with smaller blooms around the base tucking a few lower to allow the candlelight to shine through. Finish off the design with soft accent flowers, spirea is wonderful and adds a delicate lacy touch for softness.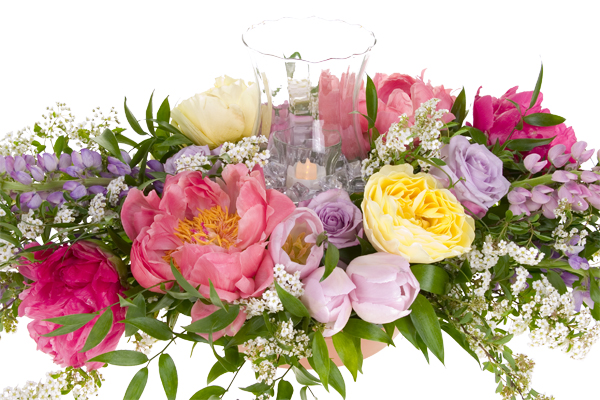 STEP SEVEN:
The finishing touch, candlelight and gemstones; because every romantic evening needs a bit of dancing light and sparkle.