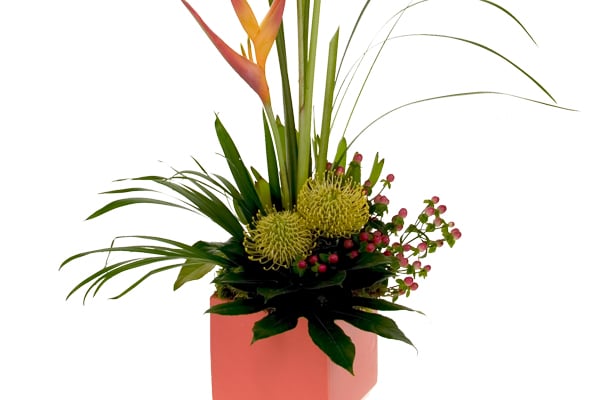 Tropical Orange
Orange, a color made by mixing cheery yellow and powerful red, a color that radiates warmth and exudes happiness. It is the color of adventure; a daring exploration into something new and exciting. And, did you know, orange has been shown to increase creativity? What great color to inspire a tropical spring design! Enjoy!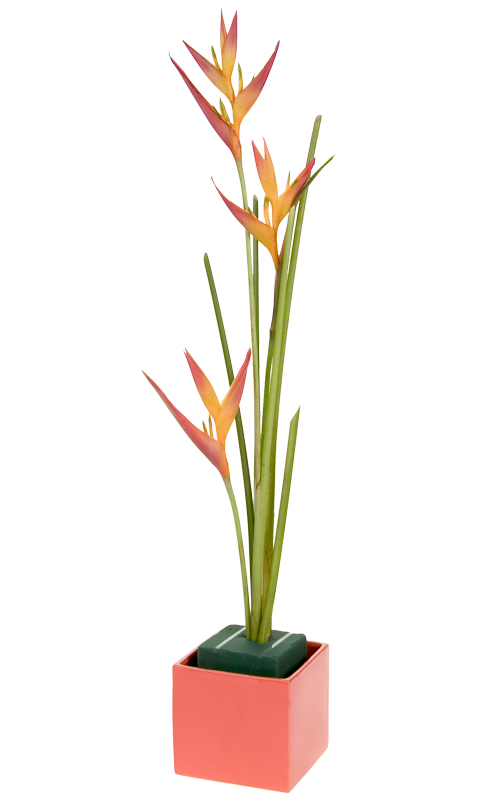 STEP ONE:
Mechanics first - Pre-soak 2/3 of a brick of oasis floral foam in floralife water. This will help keep your flowers fresh and bright for a week or more. Then secure the foam into the vibrant orange ceramic cube with waterproof tape. Hint: clear waterproof tape is a great way to secure your mechanics in place without having to hide the mechanics.
Tropical flowers make a bold and daring statement. Parakeet Heliconia are a great alternative to their larger relative, birds of paradise. Place them centered in the foam to create dramatic vertical line.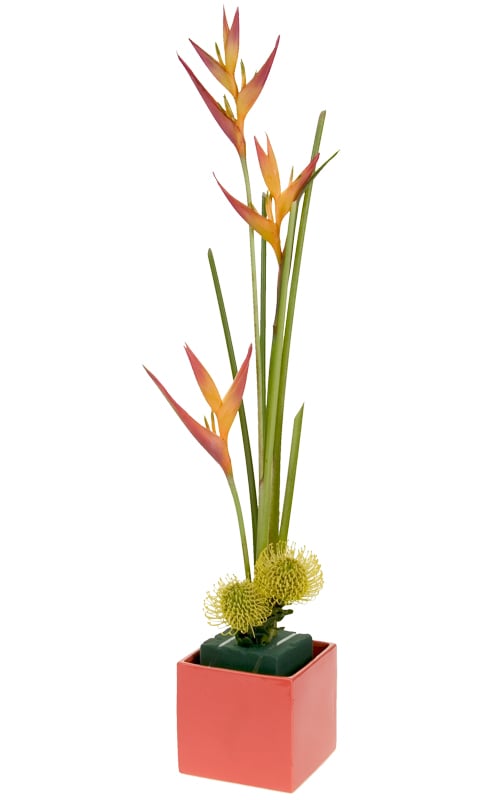 STEP TWO:
Two bright yellow pincushion protea are shadowed (one slightly below the other) for an accent area full of visual impact and depth. This will capture your eye and begin anchoring the focal area of the design.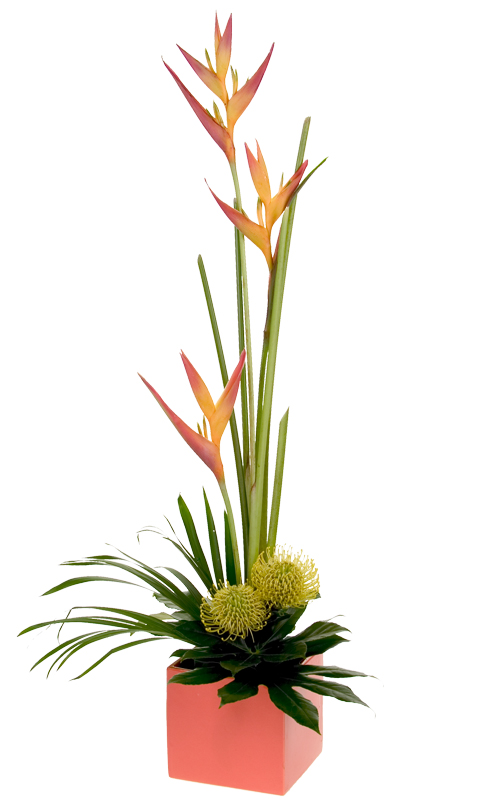 STEP THREE:
With your major blooms in place, the fun begins. Terrace two large tropical leaves (we love fatsia) creating a base-line outward from your accent area. On the opposite side, strip down palm fronds to use just the tips for additional line and movement without overpowering your design.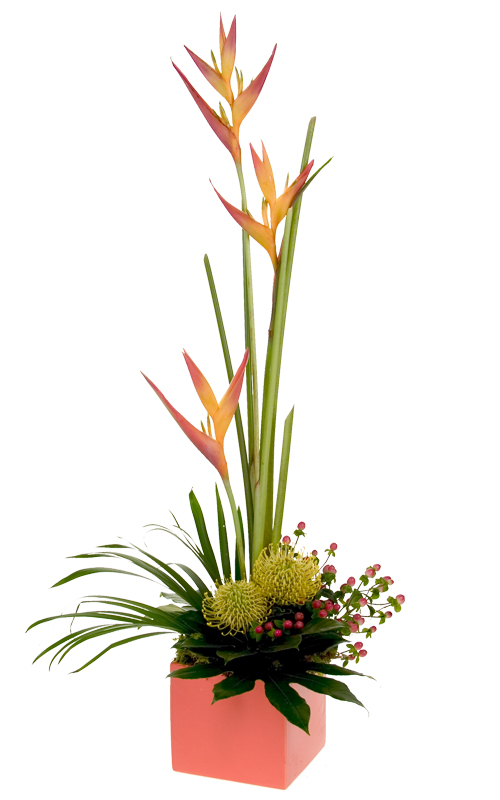 STEP FOUR:
Fabulous hypericum berries balance the palms and add great texture cluster to the opposite side of the design. Be sure to tuck a few close to the focal area for added design harmony.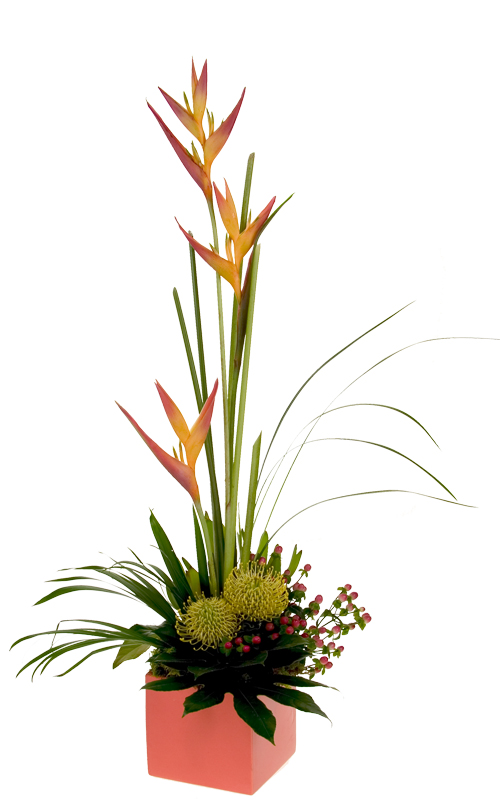 STEP FIVE:
To hide the last bits of foam, add a tuck of sphagnum around the base. The addition of a few wispy blades of lily grass brings visual connection from the parakeets to the protea unifying the design, top to bottom. Completed, this is a fabulous formal linear design that exhibits many of the elements and principles used by professional florists.
Now it's your turn, surround yourself with bold and sassy orange, let creativity bloom and dare to dream of spring.
Thank you for sharing the joy of this lovely linear Tropical Orange design. If you would like to lean more, join us in the Classroom or Online and study the theories and techniques of design with the Floral Design Institute Instructors.