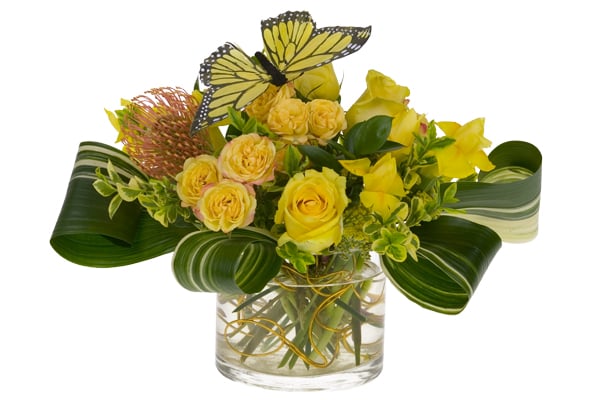 Vase Full of Sunshine
Rays of sunshine kiss the earth with their warmth and provide a lush joyful world in which the butterflies dance, flowers bloom, and people play. This demonstration was inspired by the color of the sun, and all the happiness it brings. Enjoy!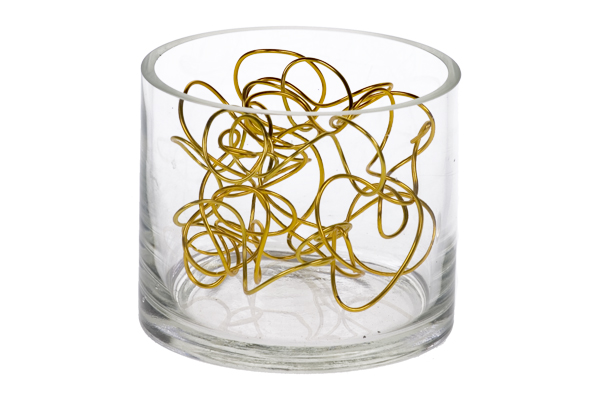 STEP ONE:
My favorite solution is Oasis aluminum wire. All you have to do is create a ball like structure; nothing fancy really….just a wad (technical term) of wire placed down in the vase. This will help to hold the stems in place and down in water as you design. Plus, it gives the arrangement some sparkle and shine, just like the sun!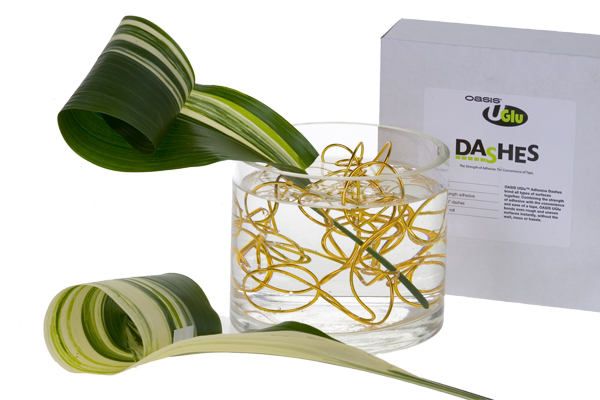 STEP TWO:
Creating whimsy is fun and easy with aspidistra leaves and UGlu dashes. Roll them under or over for interest. They are so easy to manipulate that it seems there are endless possibilities. Have fun!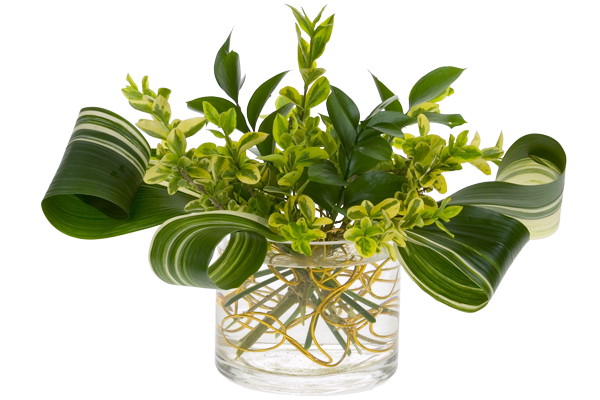 STEP THREE:
Once you have made the perfect rolled leaves, add the rest of your greens to create a lush and abundant base for the flowers. Here I chose Israeli ruscus to blend with the aspidistra and euonymus for the wonderful lemon-lime variegation.
STEP FOUR:
Tucking the yarrow low almost under the foliage acts like a layer of moss in the forest; creating texture, making the viewer want to get closer and peek at this cheerful arrangement.
Flowers themselves are just like little rays of sunshine all on their own, but combined in this merry vase are like a bright and sunny greeting from the dearest of friends.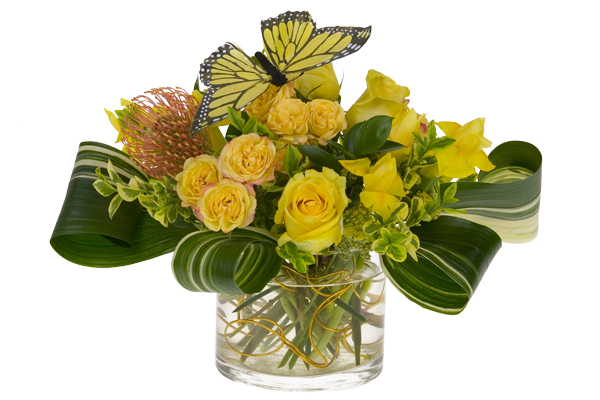 STEP FIVE:
To finish off the design, a friendly butterfly nestles among the blooms, taking a moment to soak up the rays and smell the roses. Giggle.....